Dr. Megan Fleming
Last Aired on October 8, 2021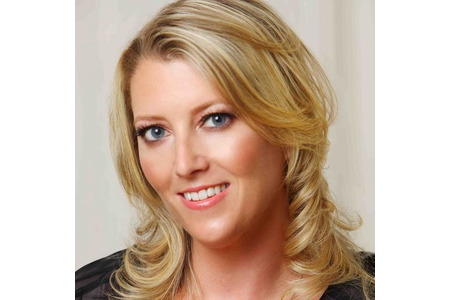 Dr. Megan Fleming is a sex and relationships expert with over 15 years of experience working with individuals and couples to discover what's holding them back from getting the sex and relationship they want. She is known for her practical advice and easy-to-follow guidance. A media go-to expert for all aspects of sex and relationships Her motto: Become the happiest couple you know. Inspire others - individuals, couples and communities - to take up that challenge and create the reality of what's possible. Author of the book "Invisible Divorce: Finding Your Way Back to Connection" available on Amazon.
---
---
Recent Blogs & Articles:
---
Episode Links:
October 8, 2021
Wouldn't it be great if all couples could focus on sexual pleasure instead of being stuck in the social constructs, myths and stereotypes of what married sex life is "supposed to be like"? Join us with Sex and Relationship Expert, Dr Megan Fleming, as we talk about how to get the monotony out of monogamy. From changing sex habits and reversing scripted sex patterns, to adding sexy playfulness to increase responsive desire, to simply adding 'sex talk' into your daily activities, Dr Megan shares lots of helpful tips to add spice back into your sex life and enjoy hot monogamy together.


October 2, 2020
Are you wondering what to do if the pandemic has affected your sex drive? Whether it's a positive change or a negative change, everyone seems to be coping differently, so it's hard to know what's normal when it comes to changes in your sex life. Join us with Dr Megan Fleming from GreatLifeGreatSex.com, as we discuss changes in the libido and sexual behavior during the pandemic. And how some people have adapted to the new normal by using more sex tech and honing their communication skills during quarantine. To get your FREE guide to Clitoral Play, text 'desire' to 66866


May 28, 2019
Is something not quite right in your relationship... Or your sex life... And you can't seem to pinpoint the issue? Perhaps you're feeling distant from your partner like something is getting in the way of your intimacy? Then join us as we talk to Sex Therapist, Dr Megan Fleming, to find out how to add intimacy back into your relationship in this era of Netflix. You might not want to hear her number one suggestion, but it's for your own good!
June 7, 2018
Is your sex life at the bottom of your priority list – hanging out on the back burner while you cope with work and family commitments? Do you ever wonder how other couples manage to keep their relationship alive with passion and sexy-fun? If you want some great advice about how to get your sexy back, then join us, as we speak with Dr Megan Fleming about how to rekindle your sexual desire and make room for great sex.
April 6, 2017
Are you constantly too tired for sex? Or simply can't find the time? Has work and family monopolized all your time and energy, leaving your couple teetering on the edge of disaster? Do you ever wonder how other couples manage to keep it sexy? Then join us, as we speak with Dr Megan Fleming about how important it is to make time every day to work on your relationship, and spice-up your sex life.
---