I Want A Sexual Makeover
Written by Dr. Megan Fleming on Oct 4th, 2020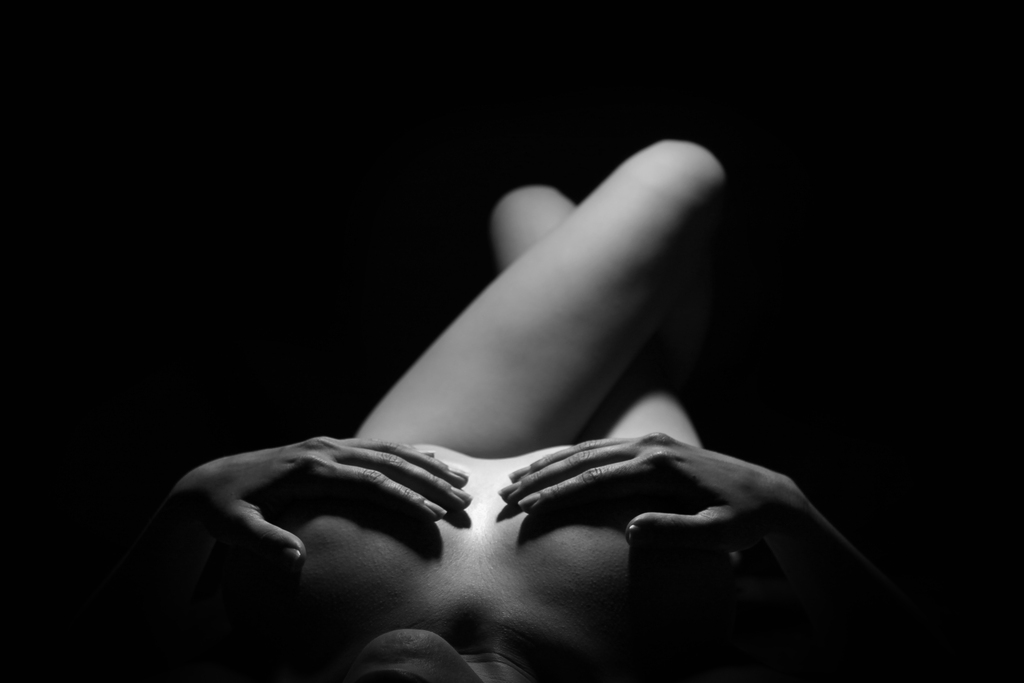 4 WAYS TO KICK YOUR SEXUAL MAKEOVER INTO OVER DRIVE!
Of course you do! And if you are reading this…then you, like most women, are interested in looking your best and getting the most out of your life.
Are you getting the most out of your sex life?
Have you taken the time to consider the possibilities?
When is the last time you thought to give yourself a sexual makeover?
It's time to re-examine what you are doing to feel your best and receive the most sexual pleasure.
Where to begin?
Why not start with your biggest sex organ, your brain. Start thinking…
Sex… what DOES it mean to you? What did sex mean to you in the beginning of your sexual experiences? What does it mean in your current relationship? What has changed? If you are like most women it's your perception of sex that is limiting you.
For most, a new relationship brings spontaneous, hot sexual experiences. You wake up thinking about, anticipating your next encounter with your partner, imagining and seeing yourself seducing them, being seduced. Your mind and body feel aroused without "thinking" about it. But you are thinking. You are anticipating your partner's touch, smell, and approach. You are focusing on the pleasure of sexual intimacy and the possibilities.
In what ways do you NOW take yourself out of a pleasurable sexual experience? Perhaps you observe that you are not feeling sexy or you find yourself focusing on the annoying things your partner does in bed. If you find yourself thinking negatively and focusing on what you should be feeling; or what your partner is not doing or doing too much, or too fast, then you are having what I call "anti-fantasy". There is nothing sexually arousing about these thoughts. No wonder you aren't enjoying your sex life.
Use Your Imagination…
Arousal begins and builds when we anticipate, imagine and see ourselves being desired and being masters at giving our partners the kind of pleasure that only we know how to induce. We need to sexually exercise the mind the way we do our bodies. If you are struggling with your level of desire or maybe your mood in general you need to first create the environment (both mentally and physically).
Are you feeling sexy? Do you let yourself be sexy? Start in the shower, caressing your curves. Let your hands wander. Your fingers are ideal for learning the kind of strokes, speed and pressure you prefer. The more you learn and know about your sexual turn-ons, the better you can communicate them to your partner. Create sexual roadmaps that you want your partner to follow and optional detours, which are great teasers to keep you guessing. This is also a fun exercise for you.
Set The Mood for Your Brain and Imagination!
To set a mood, put on a favorite bra, underwear, buy something new in a color and fabric that feels luxurious. Wear nothing at all under your clothes, and reveal your secret to your partner when there is no opportunity to play. It's important to remember, that in long-term relationships, we often get so comfortable that we forget to put the energy into being our best and looking our best. Sure, it's great to know your partner loves you – sweat pants and all, but I can't imagine you feel sexy in those clothes.
When you look forward to a big night out, you get excited by the idea, you plan your outfit, perhaps even buy a new one; you put on heels, a little extra make-up and blow out your hair. When you put in this effort, you're feeling your best and that is not only attractive to you but to your partner as well. Imagine surprising them, greeting them coming home dressed and feeling your best without the idea of going out.
Explore your Own Fantasies…
Women sometimes are surprised by what turns them on. Some women have their top ten; others may not yet have a rich fantasy life. Reading erotic stories or watching erotic films can give you ideas. The best thing about erotica is the exploration, not knowing yet what your turn-ons might be. Read several erotic short stories with different themes. If you aren't aroused or turned off, make a mental note and skip ahead to another story. Remember, the fantasy is yours and doesn't need to be shared. You may or may not want to recreate something similar with your partner. Just because the idea is arousing doesn't mean it's something you would want to do or experience in real life. Just thinking about it, is in itself a turn-on.
For some women, what they say to themselves or their expectations about sex can negatively affect their arousal and sexual experiences. This is when sex therapy can play a role. Ten plus years of clinical experience has consistently surprised and shown me the degree to which negative thoughts reinforce and confirm bad sexual experiences. Equally surprising is that the majority of people are unaware that there are practical and successful techniques to counter these intrusive, negative thoughts and their impact on behavior and arousal.
Remember, you are in charge of what you say to yourself and let yourself anticipate. Play an active role in creating your sex life by experimenting and exploring to create an expanded sexual repertoire. This may require a new mental attitude, that doesn't let old expectations get in the way. It may be new toys, positions and/or even the idea that your partner can still surprise you. Imagine ways to fully let yourself go and give your partner clues on how to unleash the sexual goddess in you.