The Swinger Cruise
Last Aired on December 10, 2019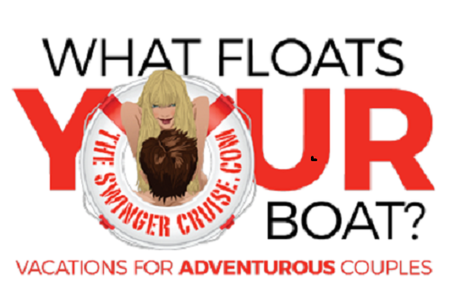 Start by checking out the sexiest vacation afloat: The Swinger Cruise…
Imagine stepping off the gangway and immediately feeling somehow sexier and more alluring. Feel the approving glances of others as if you were a celebrity. Indeed! When you are with TheSwingerCruise.com on one of these cruises, that's exactly how it begins. The atmosphere is sleek and sexy. You are joining other like minded passengers ready to embark in delicious week of fantasy fulfillment. Of course everyone likes different flavors but with a group this large, it's easy to guarantee that you will find many other couples just like you. Here are the next 3 swinger cruise or View all our cruises here…
TheSwingerCruise.com is the only agency that offers a full selection of all swinger cruises.
We help you pick the right cruise for your their personal journey.
Not every couple is looking for the same thing. Some want a couples-only, adult-only vacation. No kids and a chance to let their hair down.
Some couples just want a chance to enjoy a clothing optional vacation. Many couples are curious about opening their relationships to include 'play' with other partners.
Others just want to experience their sensuality together in a more deep and connected way.
Overall we see participating in these full ship charters and the lifestyle as a transformational growth experience.
TheSwingerCruise.com professional travel agents have been bringing top experiences to our customers since 1997.
---
---
Episode Links:
February 5, 2019
Looking to fulfill an erotic fantasy in a safe, judgment-free environment? How about on a cruise ship with 4400 open-minded people, all looking for a similar experience? The cruising industry is changing to meet the needs of a community that is expanding at a steady rate. The community of open-minded and sexy people seeking out new erotic experiences has found a sexy haven on the Bliss Cruise and they are loving the experience - out on the open seas. Join us as we broadcast on location from the Promenade Deck of the Royal Caribbean Cruise Ship, chatting with a couple of sexy guests as well as Cruising Experts, Lynn Oliveri from TheSwingersCruise.com and Wayne from Bliss Cruise, talking about this new niche market.