Shana James
Last Aired on June 14, 2018
BIO
For 15 years I have coached nearly a thousand men — leaders, CEOs, authors, speakers and men with big visions. These men step into more powerful leadership, start and grow businesses, create more effective teams, increase their impact, get promoted, find love, rekindle spark, create a legacy, and become more personally inspired and fulfilled.
I've been known for my ability to assess, in just a few minutes, the cause of dissatisfaction and stuck points in your profession and love life. Then I create a clear and unique path for you to have true success and incredible love and sex.
Referred to by men as a secret weapon, I cut through distraction and provide direct access to your confidence, power and clarity. I am also a translator of "woman speak" and give you effective tools to transform conversations and dynamics that have gone awry into connection, affection and passion.
With an M.A. in psychology, DISC certification, more than a decade facilitating groups and workshops, starting multiple businesses and helping hundreds of entrepreneurs start their own, my range of skills is unlike many other coaches.
Listen to Shana on The Sexy Lifsetyle with Carol and David: https://www.voiceamerica.com/episode/107776/man-alive
---
---
Podcasts: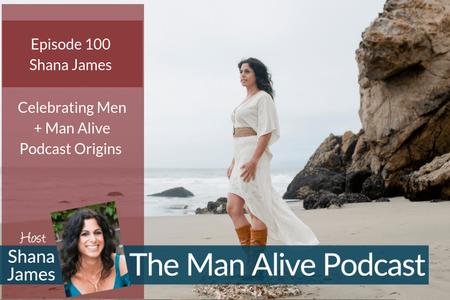 How to BE a Confident, Powerful Man Be More Confident in Love, Sex, Communication and Leadership It only takes a few minutes for me to know if you're headed for your next level of success...
Read More