Kim and Brad Walker
Last Aired on January 31, 2020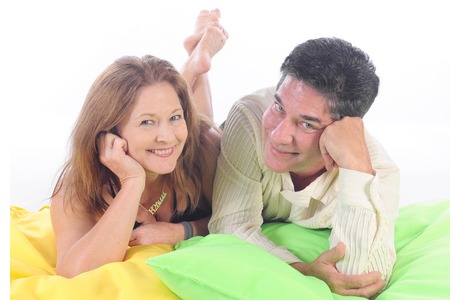 Kim and Brad Walker are tantra edu-tainers, international speakers/passion coaches and featured for 20 years as theme presenters for TantricHearts Week at Hedonism II in Jamaica. They offer their sizzling Passion Playshops and Tantra Travel at conventions, cruises, at hosted locations and at their Houston area studio. They have been featured on channel 2 Houston news, the cable show '7 Days of Sex', Your Tango, Self magazine, Sexpert.com and radio and television talk shows.
Kim is insightfully real, easily approachable, and her gifts inspire others to be empowered and transform their lives into what they want it to be.
Brad shares wisdom and insight in an entertaining, humorous way. His fun, relaxed and spontaneous approach uplifts the spirit and helps individuals, couples and groups find ecstatic experiences in everyday life.
Join them for an exciting adult adventure destination or contact them to set up your tantra massage, passion playshops, or online sensual hypnosis designed to assist you with your intimate needs. Visit www.TantricHearts.com to find Joy Now!
---
---
Podcasts: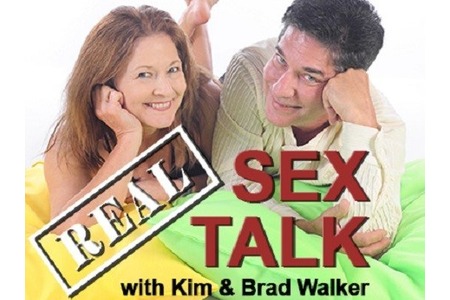 Show Description: Heather Havenwood introduces Kim and Brad Walker, the hosts of Real Sex Talk. Kim and Brad are the founders and creators of tantrichearts.com. Kim says she started the show to...
Read More
---
Episode Links:
January 31, 2020
Ladies, are you fed up with receiving the same old box of chocolates on Valentine's Day. Would you prefer your man to surprise you this Valentine's Day with more passion, intimacy and connection, instead? Join us with Kim and Brad Walker from Tantric Hearts, as we find out how to plan and execute the sexiest, most erotic Valentine's weekend you will ever experience. Get ready to be inspired and take notes!
September 27, 2019
Do you ever wonder how some couples seem to be having all the fun and enjoying life to the max -- at home, at work, at play, and especially on vacation? If you want to find out how you can add more pleasure to your life, then join us with Kim and Brad from Tantric Hearts in a sizzling hot discussion about how to explore your needs and desires to maximize your sensual and sexual pleasure.