Dr Stacy Friedman
Last Aired on March 20, 2020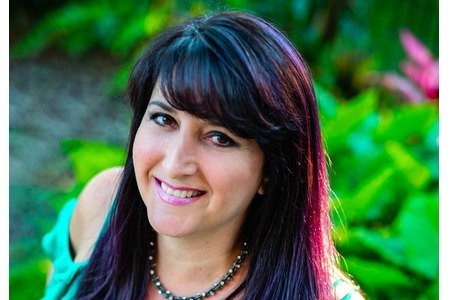 Dr Stacy Friedman got into the field of Clinical Sexology because of her passion for helping people better connect and experience the best sexual intimacy with themselves or with their partner(s).

She holds a Doctorate degree in Human Sexuality in addition to a Masters in Clinical Sexology and am a Certified Sex Coach and is a member of WASC (World Association of Sex Coaching), including ACS (The American College of Sexologists) which shows that she has earned top credentials in her field. Stacy also has a BA in Psychology and has been a Registered Diagnostic Medical Sonographer and Vascular Sonographer since 1994. This experience allows her to have a vast medical background and be knowledgeable about medical conditions and disease processes that can affect how the body functions physically, emotionally and sexually.
She has had the experience of reaching many men and women to educate them in a fun, positive approach to love, romance and all aspects of sexuality through her workshops and expertise with regard to adult toys and novelties since 2006. Her education, her own sexual journey and life experience enables her to help you move forward in a positive direction to face the challenges that may lie ahead and to achieve your goals.
Coaching is designed to help women, men, of any sexual orientation or gender, address their concerns about sexuality, sexual function, and sexual expression.
---
---
Recent Blogs & Articles:
---
Episode Links:
March 20, 2020
Are you fed-up with your stale, boring, sexless marriage? Or Perhaps you have an okay sex-life… but you just want to make it a little spicier? Join us with sexologist and sex coach, Dr Stacy Friedman while we talk about the top 3 ways to spice up your sex life. Included in this episode: top 3 sexual fantasies, top 3 quickies, tips and tricks, ways to pleasure her, and so much more.


April 23, 2019
Are you looking for ways to unleash your wild side - without intimidating your partner? Do you ever feel afraid or ashamed of sharing your fantasies with your partner – at the risk of rejection? Perhaps you're asking yourself, "What's wrong with me?" Join us with Dr Stacy Friedman, sex and intimacy expert, to find out how to connect or re-connect with your partner so that you can express your deepest desires and share your fantasies in a healthy safe environment that allows you both to feel comfortable trying new things together?
April 13, 2017
Are your sex drives mismatched? You want to unleash your wild side, but your partner just wants to sleep? Does that sound familiar? Do you ever get the feeling that you are losing that sexy connection with your partner and now you're uncomfortable trying new things in the bedroom? Then join us with Dr Stacy Friedman, creating intimacy coach, to find out how to get your sex-life back in sync?