6 Tips for Revving Up Your Sex Life From a Sexpert
Written by Dr Stacy Friedman on Apr 15th, 2019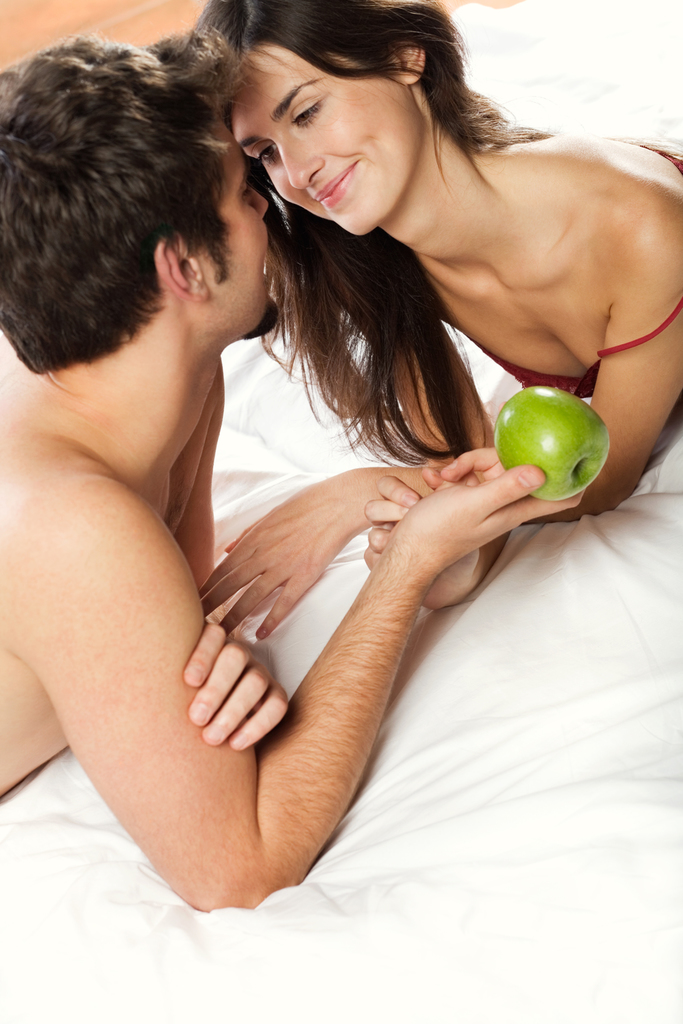 Could your libido use a boost? Tired of the same old, same old? Need more confidence to be uninhibited in the bedroom? We don't have sex just because we like it—we do it because we LOVE it! And when that part of our life feels off, our entire world can seem upside down. Learn how to stimulate your sexuality in a whole new way. Start having the sex that you desire and deserve. Read on for 6 helpful tips to increase your intimacy and turn up the heat in the bedroom!
1. Great Sex Begins With You
The first love is self-love. Yes, perhaps you may snicker as you read this and conjure up images that may be a little naughty but I am talking about a different type of love. Loving yourself, your body and your soul. Great sex begins with being self-confident, appreciating who you are and sharing that with others. Building that self-confidence is the first step to great sex. If you feel good about who you are, you're going to bring that appeal and attractiveness to the playing field and definitely to the bedroom. Your body is a playground so have fun!
2. Get Hands-On
Figure out what feels good to you so you can share that with others to be able to enjoy your experiences together. It may sound simple but many people don't take the time to explore their bodies to see what turns them on. Once you are familiar with your body, your buttons, your triggers and how you like to be touched, you will achieve more orgasms, better orgasms and that better communication with your partner will make sex that much better!
3. Don't Be Afraid To Open Your Mouth
I'm not talking about what you think I am suggesting, at least not in this particular instance. I am talking about communication. Discussing desires, fantasies, positions, locations, toys and more, will open up a whole new world for you and your partner. Without judgment or criticism, opening up this way can give your partners ideas they may not have known existed or that you may be interested in. Many people assume their partner should "just know" what they like because they have been together for years but people change just as desires and sexual needs change so it's important to always keep that communication open.
4. Pleasure Over Performance
Simple truth…the more you enjoy sex, the more you want it! Focusing on the aspect of pleasure verse trying to perform and worrying about if what you are doing is right, can take all the fun out of sex. When the focus of sex becomes trying to perform, it becomes an obligation, an act, or even a chore. You aren't there to just service your partner—although it can be fun to do at times—you are there to connect and be in the moment, enjoy the touch, the feel, the emotion, the sensations of being intimate. Take the time to get to know your partner's body, watch the way they move to certain stimulation, the way they react to your touch and learn. Which brings me to the next tip…
5. Exploration Nights
Think of all the nerve receptors the human body has and then think of all the ones you have never touched. You have an entire body filled with nerve endings and most of the time you go from the lips to the breasts to the genitals and miss out on a whole smorgasbord of sensations. Exploration nights are exactly that…exploring the entire body to find these sweet sensations, sensitive areas, erogenous zones and places that stimulate and turn your partner on. Intimacy is not just intercourse. It is about enjoying each other from head to toe, truly appreciating the body for all of its pleasure points and taking advantage of what it has to offer. Explore and find the road to ecstasy.
6. Be A Try-Sexual
Being a "try-sexual" just means to try new things. This type of intimacy is a direct result of vulnerability and safety required when you try something new. Start simple such as a different position or a different place in the house to break up the monotony. Then as your trust builds you start opening your mind towards a simple toy, maybe use a tie and see what it is like to be tied up. Need more adventure? Go to a swing club and feel the eroticism around you.
If you like these tips and want to read more, get the paperback or Kindle version of my book, "Confessions & Lessons of a Sexpert: The Ultimate Guide to Intimacy and Better Sex" by Dr. Stacy Friedman or you can get a FREE download at www.DrStacyBook.com