Dr Rhoda Lipscomb
Last Aired on May 15, 2020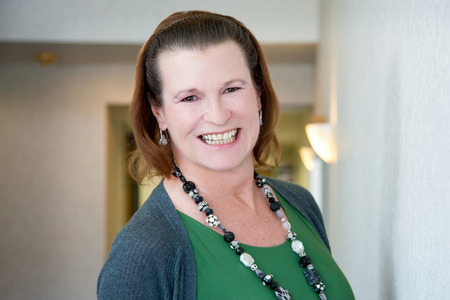 Dr. Rhoda Lipscomb has been counseling and coaching individuals and couples in the area of human sexuality for over 28 years and in private practice for over 14 years specializing in open relationship styles (polyamory, swinging, designer relationships), BDSM, ABDL, kink and fetishes. She received her PhD in clinical sexology, is an AASECT certified sex therapist, clinical sexologist, and sexuality coach specializing in areas of alternative sexuality. She published her first book in 2017 called, No More Hiding: Permission to love your sexual self. It is an innovative guide for those seeking help on how to be their authentic sexual self in the world of alternative sexuality. In 2019 she launched a training/coaching program called Monogamy to Open. It provides those transitioning from monogamy to the many types of open relationships a training to teach the knowledge and guidance necessary to be successful. Website: www.drrhoda.com, Email: rhoda@drrhoda.com
---
---
Recent Blogs & Articles:
---
Episode Links:
May 15, 2020
Are you excited about the thought of getting into the swinging lifestyle? Hoping it will allow you to expand your sexual horizon but worried that your partner might not have the same attitude? Perhaps, you might be more inclined to give it a try if you could get more guidance about how to do it right. Join us with Dr Rhoda Lipscomb, sexuality coach specializing in areas of alternative sexuality, as we discuss why some couples thrive in The Lifestyle while others struggle. She shares her tips and tricks about the things you can do to that will make the difference towards a successful swinging experience.
---
Have you considered exploring areas of sexuality such as BDSM, kinks, fetishes, or open relationships? Does your fear of not knowing how to do it "right" hold you back? No More Hiding is an innovative guide to help you navigate the exciting world of alternative sexuality.
You CAN decide what's right for you.
"Whether you are interested in BDSM, Kink, Fetishes or open relationships, this book will help guide you to build a successful lifestyle." --Dr. Patti Britton, Co-Founder of Sexology U
"Cutting through the clutter of unnecessary sexual shame and pathologizing, No More Hiding is a valuable resource for those on the path of sexual exploration. --Dr Michael Aaron, Author of Modern Sexuality
"I strongly recommend this book to anyone who struggles with exploring and accepting their authentic self." -- Peter Chirinos, MA, LPC, Co-Author of Becoming a Kink Aware Professional
"Packed with rich case studies Rhoda Lipscomb masterfully weaves her academic knowledge with clinical experience and her own lived experiences to bring clarity to questions about how to authentically live and express one's sexuality in the postmodern world. A book that is apt for its time." --Caroline Shahbaz, MPsych MA, Co-Author Becoming a Kink Aware Therapist