Dr. Cari Oneal
Last Aired on August 6, 2021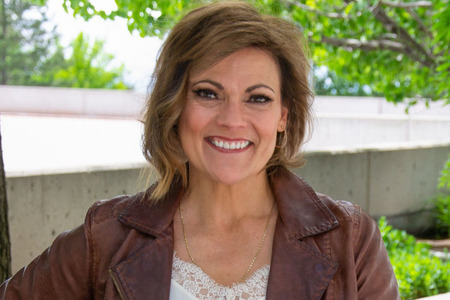 Dr. Cari Oneal earned a PhD in Human Sexuality, is an EFT Practitioner, is certified as a Clinical Sexologist and Sex Coach. She has a private practice in Salt Lake City as a Sex and Relationship Positive Sexual Wellness Coach and sex educator. She is Co-organizer of Sex Positive Utah and hosts classes and workshops related to sexual wellness, sexual skill sets, and relationship dynamics. The emphasis of her work is sexual health, awareness, education, and coaching on sex-positive topics and behaviors. Dr Oneal takes great pride in helping you find and master YOU OWN authentic voice and behaviors for sex so that you'll feel confident about who you are and what you're Creating. Let's talk about what's got you stuck, traumas never dealt with, stories never told, and beliefs that keep you from being who you want to be. www.drcarioneal.com
---
---
Recent Blogs & Articles:
---
Episode Links:
August 6, 2021
Are you curious about squirting orgasms? Wondering if they are real, only pee or just for porn stars. This mythological fluid, often referred to as "amrita", nectar of the Gods, is a popular topic of discussion for people in The Lifestyle, and anyone who is open to exploring their sexuality. Join us with Sexologist, Dr Cari Oneal, who is a Sex and Intimacy Coach, specializing in couples who are in the Lifestyle or who want to get into the Lifestyle. She is an expert on Squirting Orgasms, and she takes us through some of the common myths related to squirting, as she explains female arousal and how every vulva-owner can squirt if they want to learn how.


January 15, 2021
This new year brings us hope for a return to 'normalcy' with the availability of vaccines against the corona virus, but what are the long-term effects of isolation, quarantine and social distancing on our intimate relationships? Join us with Sexologist, Dr Cari Oneal, as we discuss a post-covid era and a re-integration plan of action to help us immerge from lock-down and regain intimate relationships. Dr Cari outlines how sexual wellness can be mapped out to cover sex, psychology and relationship health. And yes, we talk about squirting orgasms!