Passion with Dr Laurie Betito
Aired on October 18th, 2019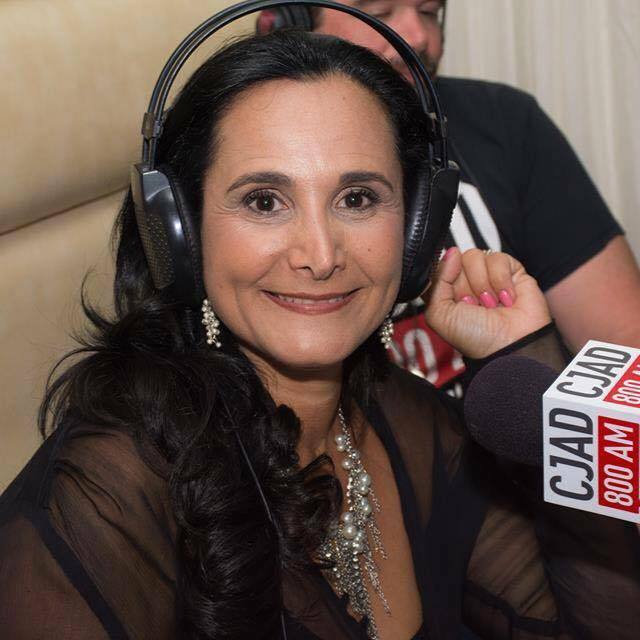 Need a little Passion in your love life? Dr. Laurie Betito takes your calls about love, sex and relationships, weeknights at 10:00 (EST) on CJAD 800.
Dr. Laurie is a Clinical Psychologist with a specialty in sexuality. She joined the Standard Radio family (now Bell) over 25 years ago when she co-hosted a show on MIX 96 called "The Loveline". She joined CJAD 800 in 1999 with her own nightly talk show. Montrealers have been getting the best sex-ed ever since. Passion is the only show of its kind across Canada. Each night she takes on a different issue facing couples, singles, and teens. From Aphrodisiacs to Zoophilia, Dr. Laurie covers all the bases (so to speak). She shies away from nothing, and her guests have ranged from world renowned urologists and best selling authors, to porn stars, advocates, and tantric sex instructors. But normally she focuses on the concerns of the average guy or gal… sexual dysfunction, infidelity, teen sex, etc. Dr. Laurie gives her advice on any problem troubling your heart, and she offers her opinions on a wide range of topics. Tune in to "Passion" and be prepared to be entertained.
LINK TO: PASSION WITH DR. LAURIE BETITO
Passion's monthly features:
Fridays
Once a week, Dr. Laurie goes through the week's news related to sex with her co-host, and professional football player, Ky Hebert.
Trouble Tuesdays
Dr. Laurie answers your questions sent in by text, phone or e-mail. Listeners are encouraged to call in with their questions about sex and relationships.
Teen Talk
After years of practice, adults sometimes forget what it's like to be discovering love and sex for the first time. That's why Dr. Laurie devotes an hour each month to the issues of youth.
The Vagina Dialogues
Once a month, with the help of a gynecologist, we address all conccerns related to the female reproductive system. You can call in or email any questions.
Alternative Sexuality
Once a month, Dr. Laurie addresses issues related to alternative sexuality with an expert panel.
Dating Dilemmas
Once a month, Dr. Laurie is joined by Frank Kermit of franktalks.com to discuss all issues related to dating.
The Passion View
Every month, Dr. Laurie is joined by her girlfriends for an on air chat about everything and anything--related to sex and relationships of course!
The Boys Club
Every month Passion gives equal time to the guys. Joining Dr. Laurie are some of her male friends. We discuss all topics related to sex, dating, and relationships.
LGBTQ Topics
Once a month a panel of experts focus on the concerns of the LGBTQ community.
Addictions
Every month join our panel of addiction specialists to discuss all types of addictions and their impact on relationships.