Tracey Cox
Last Aired on April 9, 2021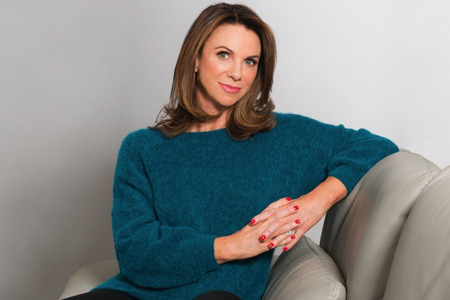 TRACEY COX is one of the world's most famous sex experts and writers on sex and relationships. She has been writing, researching, and talking about sex for thirty years and has toured the world as an international sex, body language and relationship expert. Born in the UK, Tracey spent many years in Australia, where she was Associate Editor of Cosmopolitan magazine and had a weekly national radio show. She moved to London to host her first television series and made numerous programs both in the UK and the US about sex and relationships, including the popular prime-time series Would Like to Meet (BBC and Discovery) and The Sex Inspectors (CH4 and HBO). She has an academic background in psychology and has counselled via the media for decades. Tracey has written 16 books, many of which are bestsellers, including Hot Sex: How to Do It— available in 140 countries and translated into over 20 languages—and Supersex. She has appeared on Oprah, CNN, and The Today Show in the US, as well as many prime-time chat shows worldwide. Tracey has a weekly column with the MailOnline, the world's largest English speaking news website and a weekly radio show, The Tracey Cox Show, which is live on Jack Radio, every Wednesday. She has two product ranges—EDGE, specifically designed for men, and supersex for men, women and couples—which she developed in the UK with one of the world's most popular sex toy retailers, Lovehoney.
---
---
Recent Blogs & Articles:
---
Episode Links:
April 9, 2021
Are you 50+ and looking for tips on how to resolve boredom in the bedroom? Find out how you can boost your sexual self-esteem in a culture that idolizes youth. Join us with Sex Educator and Writer, Tracey Cox, author of Great Sex Starts at 50: Age-proof Your Libido and Transform Your Sex Life, as we explore expectations for fifty-year-old bodies and how they are changing. Reignite your desire with a few simple recommendations that will help you make sex a habit so that you can live happier and healthier.
---
AUTHOR: Tracey Cox
ABOUT: It's time to discover that the sex you have later in life can be far superior.

Reassuring, honest, funny, and most of all empowering,Great Sex Starts at 50 is the must-have sex and relationships book for men and women hitting half a century with little sign of slowing down. There's no denying that something happens to us sexually at 50. From menopause to the mixed blessing of Viagra to other challenges that go beyond the physical: How do you ignite desire after decades with the same person?

Thankfully, information and enthusiasm can help you reclaim a robust sex life—and greater health, as a result. In this easy-to-follow guide, Tracey Cox uses a blend of research, case studies, practical techniques, and personal anecdotes to show you how to arouse yourself and your partner, regain your passion, navigate relationship issues, and create the perfect conditions for sex. Tracey's authentic, trustworthy, and relatable approach will give you everything you need to do it!

The perfect book for:

• The growing demographic of Gen X and Boomers who want to live well and are leading a new dating and sexual revolution for the over-50s
• Fans ofHot Sex: How to Do It
• Milestone birthday gift seekers (40th, 50th)
• Premenopausal, perimenopausal, and menopausal women looking for a sexual health resource
• Medical professionals