The Kings of Queen
Last Aired on June 23, 2023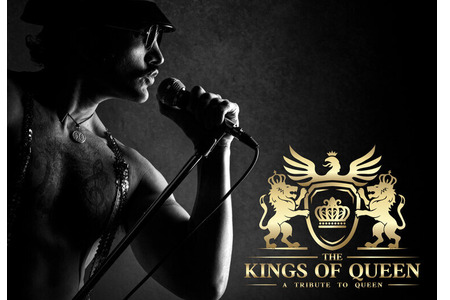 The Kings of Queen were formed by frontman and lead singer Emo Alaeddin after taking on a project to record the main vocals for a Queen project. After delivering over twenty Queen songs with explicit instructions to sound as close to Freddie Mercury as possible, Alaeddin knew what path lay before him. Consequently, it was time to cut his long curly locks, grow a mustache, and embody one of the greatest rockstars to ever walk the earth.
His vision was to deliver the sound of Queen as we all remember it: just like the record. He realized that the best way to honor the legacy of Freddie Mercury is to find not only the best musicians in the industry, but the best vocalists too. Indeed, the four core members of the band sing their own distinctive parts of their 2-hour repretoire as recorded by Queen.
What makes The Kings of Queen truly unique is that they are purists in that they do not sing to tracks. All of the music and the vocals that you hear are 100% live by the members of The Kings of Queen. The band members who complete The Kings of Queen are guitarist/vocalist Gregg Thompson, bassist/vocalist Mikey LP, and dummer/vocalist Ted Morton. Moreover, Emo Alaeddin visually brings Freddie Mercury to life with his mannerisms, movements, costume changes, and looks.
If you're looking for a Queen tribute band that is scarily similar to original icons that shaped the rock world so many decades ago, then you've come to the right place.
---
---
Episode Links:
June 23, 2023
Do you consider yourself open-minded enough to mingle with a swinger group… without judgment? Perhaps you're curious about The Lifestyle and want to watch vicariously from afar? Join us from The Bliss Cruise with Topless Travel, chatting with two of the on-board entertainment groups, THE KINGS OF QUEEN, a popular Queen tribute band, and SAVANNAH JACK, who performed on the Bliss Cruise to a standing-room-only, sexy, open-minded crowd… and crushed it! After their work was done, they got to experience the Bliss Cruise at its most decadent best… for the rest of the week, and they had lots to say about it.
---
AUTHORS: Jaeleen Bennis & Eve Minax
ABOUT:
"The next evolution in erotic massage, this book will teach you how to take your need for sensation to a whole new level!"—Jaiya, creator of Red Hot Touch video series and co-author of Red Hot Touch: A Head-to-Toe Handbook for Mind-Blowing Orgasms
"Bondassage is the absolute best massage book in the whole world! Gifted pleasure artists and world-class sex educators, Jaeleen Bennis and Eve Minax, generously share the secrets and skills they've gathered from decades of hands-on experience. Follow their simple, clear, concise instructions and you are guaranteed to manifest full body bliss and profoundly deep satisfaction—sexually and beyond."—Annie Sprinkle, Ph.D., author of Spectacular Sex—Make Over Your Love Life
When you hear the word "bondage," what comes to mind? Is it sensuality? Seduction? Deep relaxation and release? Bondassage is an amazing bondage practice that creates an entirely different experience from what most people think of and this book gives you the tools to discover it for yourself. Whatever your experience of kink, this is something new and this is a great guide for discovering the amazing pleasures of Bondassage.—Charlie Glickman PhD, sex & relationship coach and certified sexuality educator, www.charlieglickman.com
Learn how to give your lover a sensual, euphoric--and slightly kinky--massage that will open the door to new realms of pleasure, intimacy and connection for you both. Whether you're looking to learn simple things to do with your hands (pinch, caress, spank!), or are ready to explore light bondage and the delights of submission (including an introduction to basic sex toys and how to use them), this book will show you how to get kinky while deepening that loving connection to your partner.
Bondassage is a massage practice created by Jaeleen Bennis, who trains and licenses professional masseuses and bodyworkers in this exceptional set of techniques. Now you can learn the secrets of Bondassage to use in the privacy of your own home. Bondassage is perfect for couples looking to heat things up as well as singles looking to inprove their sexual confidence.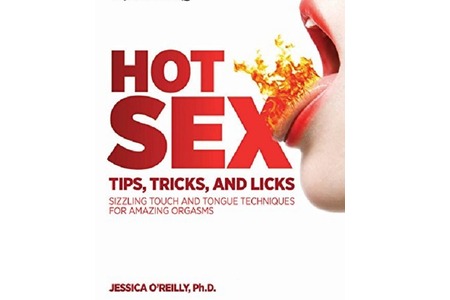 AUTHOR: Dr Jess O'Reilly
ABOUT:
Mind-blowing sex isn't just about intercourse—it is about titillating all of the body's hot spots and erogenous zones to peak arousal and build amazing orgasms. Hot Sex Tips, Tricksand Licks teaches readers how to use their hands, fingers, and tongue to build and prolong arousal, control ejaculation, and give their partner (and themselves) incredible orgasms.
In these pages, you'll learn:
—Fingering techniques that will take her over the edge
—Hand-job tricks that will leave him breathless
—Amazing anal play for both him and her
—Sensual massage techniques to build and prolong ecstasy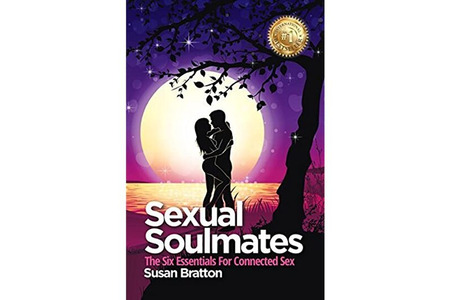 AUTHOR: Susan Bratton
ABOUT: The move from soulmates to "sexual soulmates" is an outrageous adventure, a love-drenched journey of epic-erotic proportions.

I am about to let you in on a big secret, a secret the happiest couples everywhere already know. I call it the Sexual Soulmate Secret. What you will find in the pages of Sexual Soulmates is a straightforward model and specific strategies for turning your mate into your sexual soulmate. I share with you the six essentials that will turn your current or next relationship into a romantic adventure full of intimacy, passion, and fun.

You will learn a practical approach that is both simple and easy once you discover the power of:

- Presence
- Loverspace
- The Sexual Soulmate Pact
- Polarity
- Embodied Sexuality
- Erotic Playdates

I speak as a woman who found, then lost, then re-discovered her soulmate and, ultimately, co-created a sexual soulmate relationship second to none. And I'm here to lead you to your Sexual Soulmate.

You will discover:

¨ How to BE rather than DO in the bedroom.

¨ The ins and outs of loverspace.

¨ The gift you give, and get, by giving up performance.

¨ Making clear agreements and defining boundaries.

¨ How time can work for you rather than against you.

¨ The key ingredients that keep passion alive.

¨ Specific practices that accelerate your love and lust.

In addition to, and layered in with the key takeaways above, I will teach you communication skills that will, over time, expand your heart and your mind. It's this layering process and these specific skills that give you the leg up to overcoming any obstacle that arises between you. No more drifting apart, shutting down, protecting your heart, hiding your hurt, sulking in silence, or manipulating to get what you want. I am going to show you how to be nourished by the lovemaking you share.

Apply what you learn from this book and the two of you will grow in new, previously unimaginable, directions. Start off on the right foot with a new lover by weaving these skills into the fabric of your relationship.

I kid you not. The dream of a sexual soulmate relationship is yours to claim. So claim it with your whole being.

All you have to do is make a choice, bring your heart and your soul on this journey, and walk hand-in-hand with your current or future lover into new territory where you will co-create a love like no other.

This is the updated second edition which includes stories of singles and couples who've implemented these six essentials for connected sex.
Sexual Soulmates is for everyone across the gender spectrum of all ages and relationship status.