Tess and Bob Hannaford
Last Aired on October 5, 2017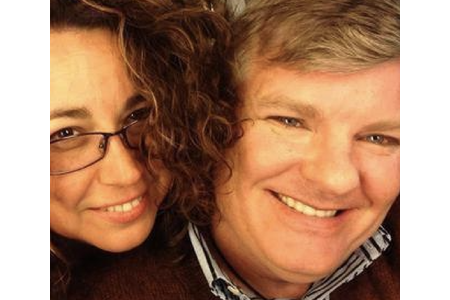 "The Kinky Couple" Tess and Bob, are event planners and travel gurus for the open-minded and sexy lifestyle community. As owners of French Connection Events and Couples Cruise, they are industry leaders with their attention to details and customer service. As seen on their YouTube videos, "CCN (Couples Cruise News)", Tess and Bob are down-to-earth, light-hearted, entertaining, and whole-heartedly fun to be with. In addition to hosting their famous Lifestyle Convention, Naughty in N'awlins, they are also responsible for the world's largest "Swinger Pride Parade" in New Orleans, supporting and promoting Sexual Freedom, a movement dear to their hearts.
---
---
Episode Links:
October 5, 2017
What does "sexual freedom" mean to you? Join us as we ask that question live from Naughty in L.A., where Tess & Bob, from Naughty Events and Couples Cruise, have brought the sexy-fun New Orleans spirit to the west coast; as we get together with 750 open-minded couples to push boundaries, explore limits and get Naughty in L.A. and on the Naughty Cruise. Let the good times roll!
July 6, 2017
Live from Naughty in N'Awlins, the largest lifestyle convention for couples, in the world. With over 2,000 guests this event is not only a full takeover of one of the French Quarter's biggest hotels, it takes over Bourbon Street too. It is a gathering of open minded couples who are all interested in exploring their sexuality Join us with Tess and Bob, founders and hosts of Naughty in N'Awlins in one of the sexiest cities in America, discussing fulfilling fantasies and pushing boundaries.
March 16, 2017
Can you imagine a vacation where you are free to party until dawn, dress up in sexy costumes, or just be yourself? A vacation where you can wear whatever you want, or nothing at all? A vacation where you can reconnect with your partner, revel with old friends, and meet new interesting people along the way? If you've ever thought about a clothing-optional vacation for couples-only that allows you to explore your limits and push your boundaries… then join our discussion with Tess and Bob Hannaford, owners of Couples Cruise, experts in event-planning and travel for open-minded people, as we talk about the benefits of adult travel with a TWIST.