Ryn Pfeuffer
Last Aired on July 14, 2023
Ryn Pfeuffer is a queer sex and relationships writer, and over the past two decades, her work has appeared in more than 100 media outlets including Marie Claire, Playboy, Refinery29, Shape, The Globe and Mail, The Washington Post, and WIRED. Ryn is also the author of 101 Ways to Rock Online Dating (2019). She lives in Seattle with her rescue dog, Mimi.
---
---
Recent Blogs & Articles: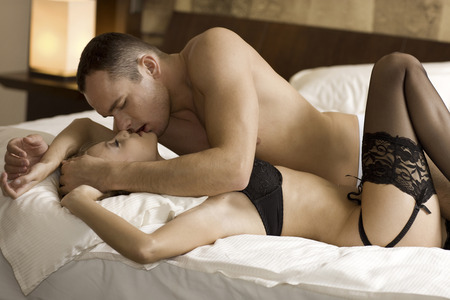 SO YOU LIKE it when your partner spreads your limbs, ties you to the bedposts, and talks dirty to you. Or maybe it turns you on to kiss your partner's feet, smell their hair, or...
Read More
---
Episode Links:
July 14, 2023
Do you feel shame and embarrassment around masturbation? Are you having difficulties talking about masturbation with your partner or even your friends? Well, you're not alone. Most of us are taught to experience sexual pleasure in "stealth mode" – as quickly and silently as possible. Join Ashley Manta from Cannasexual as she talks with Sex and Relationship Writer, Ryn Pfeuffer, discussing how cannabis can be a powerful ally in shedding shame and feeling more present and embodied, especially for those who feel self-conscious about their bodies and their pleasure. By the end of the episode you'll understand the legacy of feminist icon, Dr. Betty Dodson, how to incorporate cannabis into your masturbation practices, and feel more comfortable using allies like toys and lube to enhance your experience.
---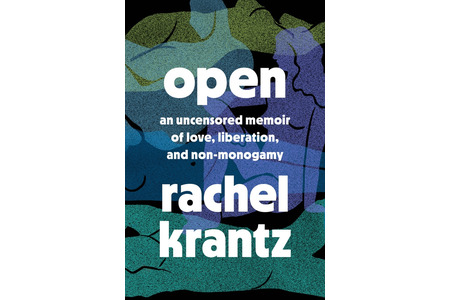 ABOUT
OPEN
An unprecedented exploration of polyamory, from an award-winning journalist chronicling her first open relationship with unflinching candor as she explores this fast-growing movement

"In Open, Krantz invites us into her deepest privacy as she explores her body and soul, fears and ecstasies, desires and disappointments."—Dr. Christopher Ryan, New York Times bestselling author of Sex at Dawn

ONE OF THE MOST ANTICIPATED BOOKS OF 2022—Los Angeles Times, Autostraddle, Electric Lit

Can we have both freedom and love? Comfort and lust? Is a relationship ever equal? And is the pleasure worth the pain?

When Rachel Krantz met and fell for Adam, he told her that he was looking for a committed partnership—just one that did not include exclusivity. Intrigued and more than a little nervous, Rachel decided to see whether their love could be open and coexist with the freedom to date other people. Could they strike an exquisite balance between intimacy and independence, and find a way to feel passion for one another once the honeymoon phase ended?

For Open, her extraordinary debut memoir, Rachel interviewed scientists, psychologists, and people living and loving outside the mainstream as she searched to understand what non-monogamy would do to her heart, her mind, and her life. From exploring Brooklyn sex parties to the wider swinger and polyamory communities, Rachel and Adam attempt to write a new plot for their love story. But they also run up against miscommunications, ancient power dynamics, and seeming betrayals that threaten their love. In these pages Open, Rachel casts new light on the unique ways coercion and gaslighting manifest in open relationships, and finds herself wondering what liberation really looks like.

With an unflinching eye and page-turning storytelling, Open is groundbreaking in both its documentarian approach to polyamory and its explicit subject matter. From debilitating anxiety spirals to heart-opening connections with the men and women she dates, Rachel puts her whole self on the line as she attempts to redefine what a relationship is—or could be.
ToplessTravel.com has been given the responsibility to create, organize and facilitate travel events specifically for the members of SwingLifestyle.com. Our staff has 15 years of experience in the "Lifestyle" travel industry. We have not only created specialty trips to the usual swinger destinations, but new and exciting events in unique "Main Stream" destinations that are "lifestyle friendly" and are conducive to meeting the "locals" to play with.