Mark Anthony The Psychic Lawyer
Last Aired on July 1, 2020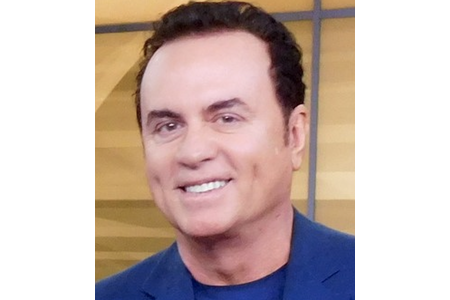 Mark Anthony the "Psychic Lawyer® and Psychic Explorer (aka Psychic Attorney and Psychic Adventurer)," is a world-renowned fourth generation science based evidential psychic medium who communicates with spirits. He is the author of the critically acclaimed Amazon and spiritual bestsellers Never Letting Go and Evidence of Eternity. Mark's credentials and experience are unparalleled in the paranormal world. He is an Oxford educated trial attorney licensed to practice before the United States Supreme Court. In England he studied Mediumship at the prestigious Arthur Findlay College for the Advancement of Psychic Science. Dr. Gary Schwartz, Professor of Psychology, Medicine, Neurology, Psychiatry and Surgery at the University of Arizona and Director of the Laboratory for Advances in Consciousness and Health has ranked Mark as one of the top mediums in the United States. Mark is a recurring guest on ABC, CBS, NBC, FOX Television and on major talk radio shows such as Coast to Coast.

---
---
Episode Links:
July 1, 2020
In a world where knowledge is power, we seek out information from every imaginable source. Some people are looking for information or advice from their loved ones who have passed on to the other side. For that, you need a psychic medium to communicate with their spirits. Join us with Mark Anthony, The Psychic Lawyer, as we talk about the how the whole process works and why people are drawn to the afterlife for answers to questions posed in this life.
---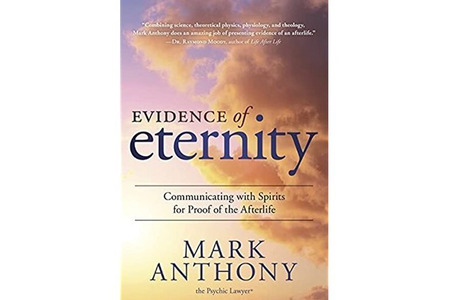 AUTHOR: Mark Anthony
ABOUT: Discover the enlightening and comforting true stories of Mark Anthony the Psychic Lawyer® as he helps people communicate with their loved ones in spirit. Evidence of Eternity is an uplifting journey that removes the fear and superstition surrounding spirit contact while addressing poignant questions about the afterlife. It provides insights on painful subjects such as crime, homicide, suicide, and survivor guilt.
By bridging the gap between the spiritual and scientific, this groundbreaking book brings spirit communication into the modern era while reaffirming that God and heaven exist, the soul is an immortal living spirit, and that we will be reunited with our deceased loved ones. Evidence of Eternity introduces new and innovative terms and concepts explaining spirit communication based on science, theoretical physics, physiology, theology, and evidence. From karma and reincarnation to embracing the inner light, Evidence of Eternity is a cutting-edge perspective of life after death.
Watch Mark Anthony discuss Evidence of Eternity here.
Praise:
"Mark Anthony the Psychic Lawyer® is exceptionally qualified to write about the afterlife: he is a renowned psychic medium and attorney who presents powerful evidence that deceased loved ones can communicate with us. The insights are powerful, inspiring, and could change your life."—Dr. Jeffrey Long, author of Evidence of the Afterlife: The Science of Near-Death Experiences
"Evidence of Eternity is an absolutely riveting book, full of highly evidential, fascinating cases and much spiritual wisdom. Five stars plus!"—Dr. Kenneth Ring, author of Lessons from the Light
"A riveting book that opens your heart and mind to the reality of the afterlife. This book is unforgettable, and its messages are empowering. Read this right now!"—Dr. Joe Vitale, author of Zero Limits and star of The Secret
"Addresses murder, suicide, death of children, and unresolved family issues with a mix of passion and logic like no other."—William Buhlman of the Monroe Institute for Out of Body Experiences
"Evidence of Eternity logically explains the afterlife, all the while demonstrating that faith and science are not mutually exclusive."—Deborah King, author of Be Your Own Shaman and Truth Heals
"Evidence of Eternity is provocative, stirring, endearing, and hopeful. For a guide to strong spiritual connection and means to personal discovery, this is a book you want to read."—Dr. My Haley, widow of Alex Haley and collaborator on his New York Times bestseller Roots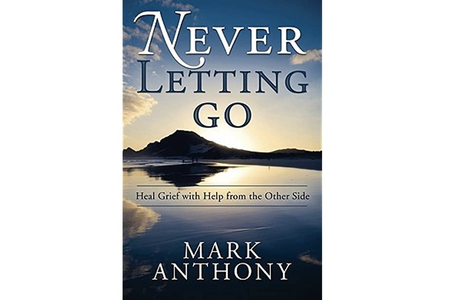 AUTHOR: Mark Anthony
ABOUT: We all suffer the loss of a loved one. This uplifting book will guide you on your journey through grief and inspire you with evidence of the afterlife.
A practicing lawyer for over two decades, Mark Anthony is also a gifted medium who has worked with thousands of clients. He shares incredible true stories of contact with spirits and their enduring messages of forgiveness, gratitude, and acceptance. Even more remarkable, you will be able to recognize and make contact with the spirits of your loved ones.
Compelling, comforting, and inspiring for those of all backgrounds and faiths, Never Letting Go offers true healing through messages of hope from the Other Side.
Watch Mark Anthony discuss Never Letting Go here.
Praise:
"This deep, emotionally touching book is destined to become a metaphysical classic."—Joyce Keller, author of Seven Steps to Heaven
"An enlightening journey through coping with grief and discovering spiritual renewal. I highly recommend this book!"—Jeffrey A. Wands, author of Another Door Opens