Lynn Olivari
Last Aired on February 5, 2019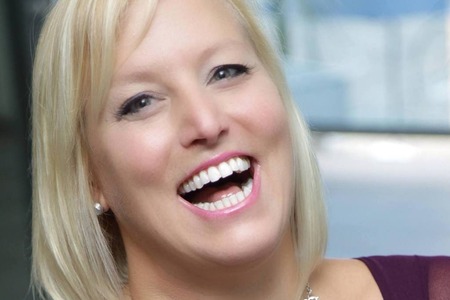 BIO: Lynn Olivari – is a dynamic, fun, and powerful hypnotist with over 7 years of experience bringing hypnosis to people who wish to get more from their relationships.
Experience deeper connection to your Partner and your Pleasure!
Imagine stretching out on a beach bed in the dappled shade under the palms. Hearing the gentle crashing of the waves against the shore. You surrender as the gentle rhythm brings your awareness to your own breath.
No cell phone, no work, no demands of any kind. Just you & your partner, answering the call of your souls for a deeper connection with each other, for physical and spiritual rejuvenation and for time to celebrate you.
You're both smiling because you know you've come for a reason much deeper than just another vacation at the beach. You have come to make real changes, inner changes in the way you feel about yourselves, your relationship, your mutual pleasure and delight. Changes, not just for the next few days, but for the rest of your life.
You notice your energy shifting already, as you realize the impact this will have on all areas of your life. You know how fabulous life is when you feel confident, beautiful and energized from the inside out.
Momentarily suspended: anticipating the feel of the warmth and wetness of her. Whatever was between us was palpable in the air. I drew her in with my eyes and felt her begin to melt. Her attention so deeply focused that she momentarily forgot to breath. Gently, slowly, almost stopping time. I leaned in and my lips brushed hers. Her mouth opened to me. With a sigh she was mine.

Amrita Awakening
---
---
Podcasts:
Episode Description: Looking to fulfill an erotic fantasy in a safe, judgment-free environment? How about on a cruise ship with 4400 open-minded people, all looking for a similar experience? The...
Read More
Episode Description: Are looking for a deeper connection with your partner and your pleasure? Wondering how to experience mindful magical bliss? Join us with two amazing master hypnotists, Lynn...
Read More
---
Episode Links:
BLISS CRUISE EXPERIENCE IT - Feb 5, 2019