Justin Lehmiller
Last Aired on September 4, 2020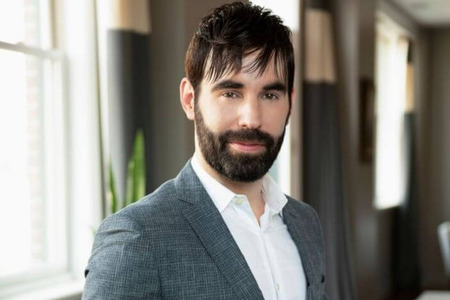 Dr. Lehmiller is the author of the book Tell Me What You Want: The Science of Sexual Desire and How It Can Help You Improve Your Sex Life. He has a Ph.D. in Social Psychology from Purdue University, is a 3-time honoree of the Certificate of Teaching Excellence from Harvard University, where he taught for several years, and is a Research Fellow at The Kinsey Institute. Dr. Lehmiller has 40+ academic works published in all the leading journals on human sexuality, and the articles on his blog, Sex and Psychology, have been syndicated on major websites like Business Insider and Huffington Post. He's been featured in top publications like Playboy, VICE and New York Magazine. Dr. Lehmiller is an expert speaker on sex, love, and relationships. He's been interviewed by media outlets like The Wall Street Journal, The New York Times and CNN. He's appeared on the TV show Taboo on the National Geographic Channel as well as many podcasts and radio shows. Learn more at https://www.lehmiller.com/.
---
---
Recent Blogs & Articles:
---
Episode Links:
September 4, 2020
Are you hesitant to ask for what you really want in bed? What are you afraid of? Rejection? Humiliation? Shame? What if you find out that your partner also wants the same thing or something similar? Wouldn't that be nice? Join us with Author and Sex Researcher, Dr Justin Lehmiller, as we discuss sexual fantasies and how they can help you understand what you really want when it comes to sex.
---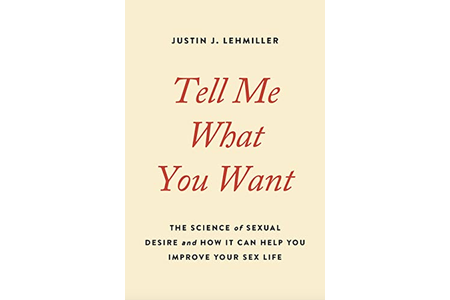 AUTHOR: Dr. Justin Lehmiller
ABOUT:
A leading expert on human sexuality and author of the blog Sex and Psychology offers an unprecedented look at sexual fantasy based on the most comprehensive, scientific survey ever undertaken.

What do Americans really want when it comes to sex? And is it possible for us to get what we want? Justin J. Lehmiller, one of the country's leading experts on human sexuality and author of the popular blog Sex and Psychology, has made it his career's ambition to answer these questions. He recently concluded the largest and most comprehensive scientific survey of Americans' sexual fantasies ever undertaken, a monumental two-year study involving more than 4,000 Americans from all walks of life, answering questions of unusual scope.

Based on this study, Tell Me What You Want offers an unprecedented look into our fantasy worlds and what they reveal about us. It helps readers to better understand their own sexual desires and how to attain them within their relationships, but also to appreciate why the desires of their partners may be so incredibly different.

If we only better understood the incredible diversity of human sexual desire and why this diversity exists in the first place, we would experience less distress, anxiety, and shame about our own sexual fantasies and better understand why our partners often have sexual proclivities that are so different from our own. Ultimately, this book will help readers to enhance their sex lives and to maintain more satisfying relationships and marriages in the future by breaking down barriers to discussing sexual fantasies and allowing them to become a part of readers' sexual realities.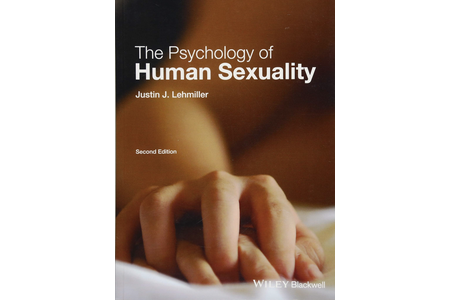 AUTHOR: Dr. Justin Lehmiller
ABOUT:
New edition of an authoritative guide to human sexual behavior from a biopsychosocial perspective
The thoroughly revised and updated second edition of The Psychology of Human Sexuality explores the roles that biology, psychology, and the social and cultural context play in shaping human sexual behavior. The author – a noted authority on the topic and an affiliate of the acclaimed Kinsey Institute - puts the spotlight on the most recent research and theory on human sexuality, with an emphasis on psychology.
The text presents the major theoretical perspectives on human sexuality, and details the vast diversity of sexual attitudes and behaviors that exist in the modern world. The author also reviews the history of sexology and explores its unique methods and ethical considerations. Overall, this important and comprehensive text provides readers with a better understanding of, and appreciation for, the science of sex and the amazing complexity of human sexuality.
Features broad coverage of topics including anatomy, gender and sexual orientation, sexual behaviors, sexual difficulties and solutions, prostitution, and pornography
Offers more in-depth treatment of relationships than comparable texts, with separate chapters dealing with attraction and relationship processes
Includes cutting-edge research on the origins of sexual orientation and gender identity, as well as new treatments for sexually transmitted infections and sexual dysfunctions
Is written from a sex-positive perspective, with expanded coverage of cross-cultural research throughout and material that is inclusive and respectful of a diverse audience
Includes numerous activities to facilitate dynamic, interactive classroom environments
Written for students of human sexuality and anyone interested in the topic, The Psychology of Human Sexuality offers a guide to the psychology of human sexual behavior that is at once inclusive, thorough, and authoritative in its approach.