Harry Lange
Last Aired on April 13, 2021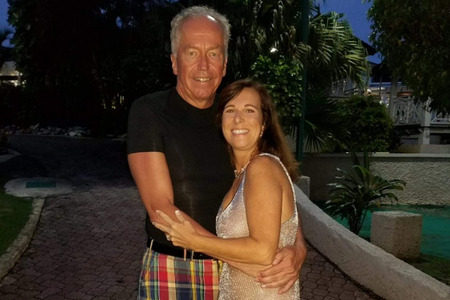 Hedonism II Resort is the world's most iconic adult playground. It is an all-inclusive, clothing optional paradise where you can turn your sexual fantasies into reality! Be as mild or as wild as you like! People travel to Hedonism II from all corners of the world to explore their limits, push their boundaries, lose their inhibitions and experience playful passionate pleasure. Be wicked for a week!
---
---
Episode Links:
April 13, 2021
The world's most iconic adult playground, Hedonism II Resort, will be celebrating their 40th anniversary this November and there's never been a better time to experience the erotic and exotic vibe of Hedo -- where open-minded people get together to connect and embrace their sexuality and explore the possibilities without judgement, forging life-long friendships. Join us with Harry Lange, Chairman and CEO of Hedo II, as he shares stories of his first experiences as a guest at Hedo and then how he bought Hedo when it was on the brink of being closed... and not only saved it, but renewed and restored it, so that we can all continue to pursue pleasure right here at Hedonism II Resort in Jamaica.
January 25, 2018
Have you ever dreamed of being 'wicked for a week'? Is Jamaica your favorite destination for sun, fun, relaxation... and a whole lot more? How about experiencing a clothing-optional sexy vacation, where you can let loose, and party like a rock star? Whether you enjoy the spicy Jamaican food, or you are looking to spice-up your sexy life, Hedonism II Resort has something for everyone. Join us with Harry Lange, Owner and CEO of the most iconic adult playground in the world, as he shares the history and the future of Hedo 2.