Erika Jordan
Last Aired on July 8, 2021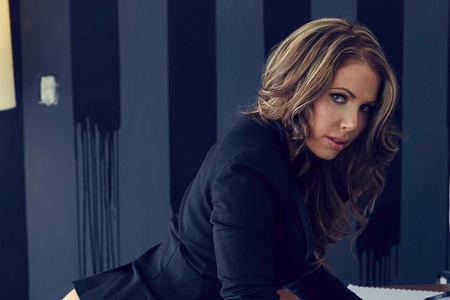 Erika Jordan is a love and relationship expert, author, media personality, and a leader in the field of Digital Romance and Online Dating. Known as a personal trainer for dating, she helps women and men find the love of their lives. She created a 14 week course called The Art Of Pick-Up designed to help men acquire the skills to approach women with confidence and leave them wanting more! Being in a field in which fitness and health was important she became a fitness trainer and health coach. This not only helped her stay in shape but added tools for her coaching work as well. Erika landed her first starring role at the age of 19 in the low-budget B movie which lead to the signing of her first contract with Playboy TV and Playboy Magazine eventually leading to a lucrative career in acting and modeling. To further her professional ambitions, she is currently studying for a master's degree in Family Therapy. Learn more about Erika on her website: http://erikajordan.net/

---
---
Episode Links:
July 8, 2021
So many people are curious about how couples get into the lifestyle and open-up their relationships to share their partners with other sexy couples. Well, you know how much we love telling our story of how we discovered the swinging lifestyle and never looked back! Join us as guests on Playmate Pick-up Podcast, hosted by the amazing Erika Jordan, media personality and relationship expert, as we share ALL – from our first swinger experience and squirting orgasms, to rules and etiquette, to jealousy and compersion. It all begins with open and honest communication so that you can push your boundaries and fulfill your fantasies in order to strengthen your couple.
May 14, 2021
Did you know that there's a spike in Open Relationships and Polyamorous Marriage? It may be due to the Covid quarantine, as couples are looking for alternative ways to "save their marriages" by adding a consensual person or people to their relationships. Join us as we participate in a Sexpert Panel Discussion moderated by Dr. Ava Cadell from LoveUniv.com, all about Open Relationships – Understanding Polyamory, Monogamish and Unicorns, together with 5 other Sexperts in this field: Dr Eli Sheff, Dr Carol Queen, Dr Nancy Sutton-Pierce, Tamara Bell and Erika Jordan. Follow the Sexpert Panel for FREE at https://www.loveuniv.com/sexpert-panel
January 8, 2021
Do you ever wonder why some of the most beautiful models and actors in the world have to reinvent themselves every few years to stay on top of their passions and interests and stay relevant in today's world of media moguls. Join us with Love and Relationship Expert, Erika Jordan, who started off as a Playboy model and then became an author, actress, media personality, and is now a leader in the field of Digital Romance and Online Dating as she shares her trade secrets from being Queen of the late-night TV to being a fitness trainer and health coach, to completing her Master's degree in Family Therapy.