Dr. Stefani Goerlich
Last Aired on March 18, 2022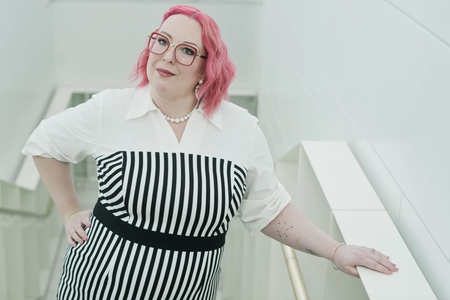 Dr Stefani is an expert in working with Gender, Relationship, and Sexually Diverse folks as well as religious minorities and has over 15 years experience in supporting survivors of domestic and sexual trauma. An AASECT-Certified Sex Therapist and Board Certified Sexology Diplomate, Stefani has worked with high-risk young people, commercial sex workers, and survivors of human trafficking. She is currently in private practice in Metro Detroit, Michigan, where she offers Sex, Relationship and Mental Health therapy to members of the GSRD community, their partners, and their families. Stefani earned a Masters in Social Work from Wayne State University, where she specialized in Cognitive Behavioral Therapy, completed her Post-Graduate Certificate in Sex Therapy at the University of Michigan (where she is on the teaching faculty of the Sexual Health Certificate Program) and holds a PhD in Clinical Sexology. https://www.stefanigoerlich.com/ https://www.boundtogethercounseling.com/

---
---
Episode Links:
March 18, 2022
Are you titillated by the sexy scenes in "50 Shades of Grey"? Perhaps you are interested in pursuing a sex-life that includes Kink and BDSM, but you're worried about what happens when things go wrong. Join Stephanie and Fox with Dr Stefani Goerlich, from Bound Together Counseling, who literally wrote the book on Kink, as they get into discussing and identifying what BDSM and Kink look like compared to sexual assault. They get deep into the sexualization of kink and what to do when your power exchange scene doesn't go as planned.
---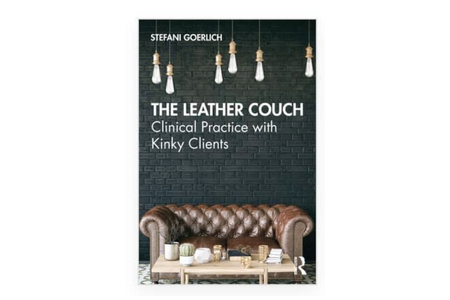 AUTHOR: Stefani Goerlich
ABOUT: The Leather Couch provides a comprehensive overview of the BDSM and kink community and guides clinicians on how to meet the unique relational and mental health needs of its members.
The text offers a 101-style introduction to BDSM before delving into topics ranging from intersectionality within the kink community, to conducting a kink-affirming risk assessment and how to discern between domestic violence and consensual power-exchange. The author explores differential diagnoses and clinical concerns that are relevant to health care providers, including social workers and therapists as well as primary care physicians and sex educators.
Interwoven throughout with real-world case studies, each chapter presents practical suggestions, tools, and handouts the reader can use to inform their practice and serve clients in ways that meet the needs of each individual, couple, or partnership.
Written in a conversational, accessible style for clinicians and members of the BDSM community alike, The Leather Couch is the go-to resource for any mental health professional or educator looking to transform their practice from kink aware to kink affirming.