Dr. Shannon Chavez
Last Aired on September 15, 2023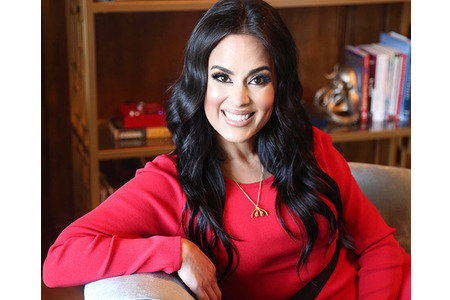 Shannon Chavez Qureshi, PsyD, CST is a nationally recognized expert, therapist, and educator specializing in "all things sexuality" including help for men, women, LGBTQIA, and couples; the treatment of sexual disorders; sex education for conservative religious and cultural groups; sexual trauma and abuse; and compulsive behaviors surrounding love, romance, and sex.
She is a Licensed Clinical Psychologist in California (PSY26924) with a private practice in Beverly Hills, California (SHAPE Center) where she works with individuals and couples (of all genders and orientations) to address sexual concerns and build sexual awareness through therapy, coaching, and education.
Dr. Shannon is also a national speaker on women's sexual health and has been featured on major news, radio, and television programs as a sex and relationship expert. She has been featured in New York Times, GQ, HuffPost, InStyle, Cosmopolitan, Glamour, Women's Health, Men's Health, and Well+Good.
She also wrote a guide for clinicians on the treatment of love addiction through the use of attachment-oriented psychodynamic therapy – proving she has actually "written the book on it"!
She works with various organizations and programs as a presenter, spokesperson, media commentator, and consultant in sexual health and wellness, relationships, and mental health.
---
---
Episode Links:
SEX AND CANNABIS - MENOPAUSE RELIEF
September 15, 2023
Are you suffering from symptoms of menopause? Wondering if cannabis can help with some relief? Join Ashley Manta from Cannasexual as she chats with Sex Therapist, Dr. Shannon Chavez all about the fascinating world of menopause and cannabis. Discover how cannabis can offer relief from the unique challenges that menopause brings, from hot flashes to sexual health. Dr. Chavez combines her expertise in sexuality and cannabis to shed light on the potential benefits, risks, and best practices cannabis, offering valuable insights for those navigating the transformative journey of menopause.
April 7, 2023
Have you ever been curious about how cannabis can improve your intimacy and your sexual health and wellness?
Join Cannasexual's Founder, Ashley Manta together with Dr Shannon Chavez, as they share their sex and cannabis origin stories and the specific sexual health benefits that drew them to this powerful plant. Ashley discusses how she overcame pain with penetration and Dr Shannon talks about her life with endometriosis and how cannabis has become a vital ally in her sexual wellness.