Dr. Karl Schwartz
Last Aired on May 26, 2023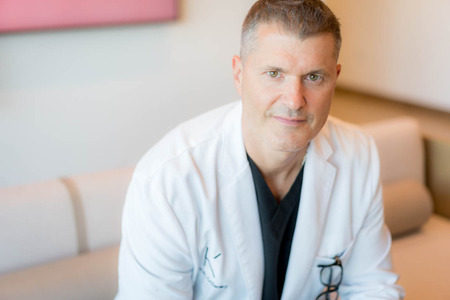 Throughout the years, Dr. Karl Schwarz has not only founded and developed a state-of-the-art cosmetic surgery practice, but he has also built a reputation for technical excellence and kindness to his patients. It is therefore not surprising that he has been mentioned in more than 25 publications and has received numerous awards from the medical community. A respected expert in his field, Dr. Schwarz continues to train future plastic surgeons on innovative techniques.
Dr. Schwarz is a certified member of the American Board of Plastic Surgery and the Royal College of Physicians and Surgeons of Canada.
---
---
Episode Links:
May 26, 2023
Have you ever considered having a nip 'n tuck procedure to enhance your body or restore it to its former shape? Perhaps you're done with your baby-making years and you want your old body back. Do your sagging boobs and pouchy tummy make you feel less sexy in bed? Join us with Dr Karl Schwartz, from Clinique K, talking about the Mommy-Make-over and other cosmetic procedures designed to restore and enhance the body as an important step in the journey towards self-confidence and psychological well-being and a better, more substantial sex life --- creating the kind of beauty on the outside that serves as a pillar for developing inner beauty and sexual empowerment.