Dr Julia Ward
Last Aired on February 18, 2022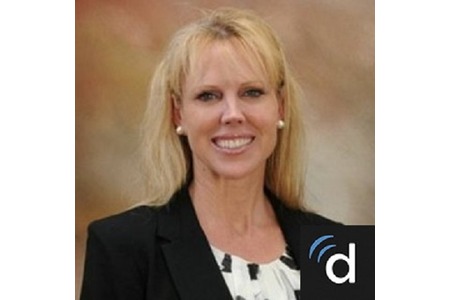 Dr. Julia Ward became interested in functional medicine when she was looking into bioidentical hormones for herself. She discovered that this newer approach to treating patients is much more holistic and healthy than the traditional disease-drug model we've become accustomed to.
After treating patients for two decades as a primary-care physician, Dr. Ward recognized her patients' growing need for more holistic, more personalized, more attentive care as they aged. She recognized that many of their health complaints were rooted in hormonal imbalances, inflammatory diets, poor intestinal health, environmental toxicity and lifestyle-related problems.
Many patients are also concerned about their appearance as they age, so Dr. Ward offers aesthetic services such as Botox® and Dysport®, fillers such as Voluma® and Restylane®, SkinPen® microneedling treatments, chemical peels and noninvasive laser fat reduction. Her goal is to give her patients healthier, more youthful looks because Dr. Ward loves helping people look and feel their best.
CLICK HERE FOR UPDATES ON STAYING HEALTHY DURING CORONAVIRUS OUTBREAK
---
---
Episode Links:
February 18, 2022
Are you excited… but also anxious about going to your next Swinger Lifestyle event? Perhaps, you are wondering how to best prepare your body and your mind for the marathon of fun waiting to unfold? Join Sexologist, Dr Cari Oneal, as she chats with Dr Julia Ward MD to exchange various chemistry hacks for lifestyle events – things that you can do, or take, that will support your body for all the social and sexual engagements you plan to have with your sexy-fun friends -- and how to stay on your feet so you don't miss out on anything!


March 24, 2020
Are you worried about how to stay healthy and stay sexy during these uncertain times? Are you so stressed that you can't get your mind around having great sex, when you know it's one of the best stress relievers out there. Join us with Dr Julia Ward, Functional Medicine Specialist who has some great recommendations on staying healthy and sexy, to boost the immune system.
CLICK HERE FOR UPDATES ON STAYING HEALTHY DURING CORONAVIRUS OUTBREAK
November 25, 2019
Are you fed-up with searching for the elusive 'fountain of youth'? Spending hundreds, even thousands, of dollars on fad diet pills and programs that don't work? Confused about what food is good for you and what makes your sick? Join us with Dr Julia Ward, Holistic Functional Medicine Doctor & Anti-Aging Expert, as we talk about how balancing your hormones and making your daily meals, the "medicine" you need to fight inflammation, slow down the aging process and boost your libido so that you can enjoy the great sex life you desire for as long as you live.