Dr. Hernando Chaves
Last Aired on August 13, 2021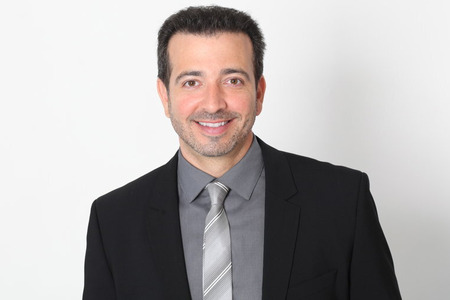 Dr. Hernando Chaves is a licensed marriage and family therapist, professor of psychology and human sexuality, and sex educator. Dr. Chaves' sex therapy practice specializes in erotic minorities (LGBTQQI, BDSM, fetishism, nomonogamy, unique sexual lifestyles and expression), couples sexual/relational difficulties, and sexual concerns/dysfunctions. He teaches human sexuality and psychology courses at Orange Coast College and practicum therapy course for graduate students at Pepperdine University. Dr. Chaves has written and consulted for 14 instructional sex education media projects, co-host for Penthouse magazine's "Sex Academy" instructional series with Dr. Ava Cadell, and was script writer/consultant for BaDoinkVR virtual reality sex therapy instructional video. Dr. Chaves is a sex columnist for Sexpert.com, AskMen.com, a contributing author to the International Encyclopedia of Human Sexuality, and been featured in publications such as Rolling Stone, The Guardian and Marie Claire.
---
---
Episode Links:
August 13, 2021
Do you ever fantasize about what you might do if presented with hand cuffs, blind folds, feather ticklers, ice cubes or hot wax? What about your partner, would they be into it too? Perhaps you want to find out more about the kinky lifestyle? Join us with Sex Therapist and Sexuality Professor, Dr Hernando Chaves who specializes in alternative lifestyles including, BDSM, kink and fetishes, as we talk about exploring ways to live a more authentic and enjoyable sexual lifestyle, free of guilt, shame and self-judgment.


July 23, 2021
Are you have trouble asking for what you want in bed? Perhaps you're feeling insecure about the moans and groans that naturally occur during sex. What about after the fact - do you ever discuss how good or how bad or how to improve your sexual pleasure? Join us as we participate in a Sexpert Panel Discussion moderated by Dr. Ava Cadell from LoveUniv.com, all about Intimate Communication – Before, During and After Sex, together with 5 other Sexperts in this field: Dr. Emily Morse, Dr. Shannon Chavez, Dr. Megan Stubbs, Dr. Sara Nasserzadeh, Dr. Hernando Chaves.