Dr. Emily Morse
Last Aired on July 23, 2021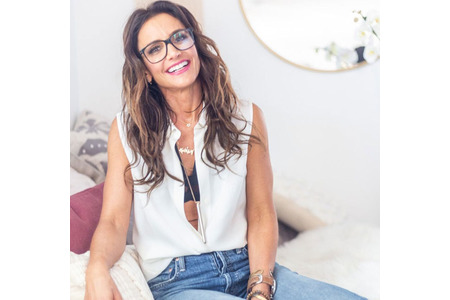 Dr. Emily Morse is a sex expert and host of the top downloaded sex and relationship advice podcast Sex with Emily. She has helped millions of people have the sex and relationships they want but could not figure out how to get. Emily has been voted the #1 dating and sex expert by DatingAdvice.com and the #1 dating and sex expert to follow on Twitter. Emily launched the Sex with Emily radio show and podcast in 2005 before becoming a Bravo television personality on Miss Advised. She is dedicated to educating men and women about Kegel Exercises (check out her iPhone App: Kegel Camp) and is the author of the popular book, Hot Sex: Over 200 Things You Can Try Tonight. She is a weekly guest co-host on the nationally syndicated radio show Loveline with Dr. Drew Pinsky. Emily earned her Doctor of Human Sexuality from the Institute for the Advanced Study of Human Sexuality in San Francisco and received her BA in Psychology from University of Michigan. Prior to becoming a sex expert, Emily worked in politics as a campaign aide for California Senator Barbara Boxer and former San Francisco Mayor Willie Brown. She also directed and produced the award-winning documentary, See How They Run, which follows a notorious San Francisco mayoral race.
---
---
Podcasts: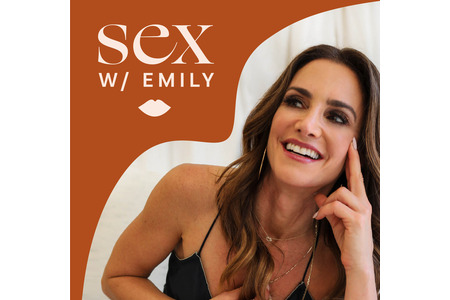 For 15 years, the Sex With Emily podcast has been liberating sex, pleasure and you. With new episodes every Tuesday and Friday, discover why Sex With Emily is ranked the #1 Sexuality podcast on...
Read More
---
Episode Links:
July 23, 2021
Are you have trouble asking for what you want in bed? Perhaps you're feeling insecure about the moans and groans that naturally occur during sex. What about after the fact - do you ever discuss how good or how bad or how to improve your sexual pleasure? Join us as we participate in a Sexpert Panel Discussion moderated by Dr. Ava Cadell from LoveUniv.com, all about Intimate Communication – Before, During and After Sex, together with 5 other Sexperts in this field: Dr. Emily Morse, Dr. Shannon Chavez, Dr. Megan Stubbs, Dr. Sara Nasserzadeh, Dr. Hernando Chaves.
---
AUTHOR: Emily Morse
ABOUT: A newer, hipper, younger approach to the Joy of Sex-type book, fully illustrated with gorgeous, contemporary art and step-by-step instructions. From radio personality Emily Morse and sex educator Jamye Waxman.

Finally, all the awesome information of The Joy of Sex without cheesy art or outdated photos. This gorgeously graphic guide to getting it on will appeal to a hip, contemporary audience and is a beautiful book for the bedside table (or the adventurous person's coffee table!) as well. Comprehensive, filled with useful guidance and hints, lavishly illustrated and no-holds-barred, this is the new definitive guide to sex with hundreds of ideas to enhance your sex life's playfulness, passion, and possibilities...starting tonight!

"This is a simply wonderful book that everyone should have in their collection. The combination of spot-on advice with beautiful, accessible graphics makes this an instant classic. Pick any page to jump-start your own fun evening or weekend. Kudos to the authors for an excellent job."—Nina Hartley, author of Nina Hartley's Guide to Total Sex

"Hot Sex is a deliciously detailed primer on everything you need to know to become an incredible lover. Jamye and Emily cover the gamut from sensuality to role-playing and everything in between. You'll have a whole new bag of creative ideas and moves that will keep your lover begging for more. Get ready to rock your sex life!"—Candida Royalle, feminist erotic filmmaker & author of How to Tell a Naked Man What to Do

"This book serves up sex education like it's a beautiful box of Valentine's day chocolates. Given with a whole lot of love, Hot Sex is a sampler of sweet, sensual snacks in perfect, petite portions that give gooey gratification. Delicious!"—Annie Sprinkle, Ph.D., sexecologist, artist, pleasure activist