Dr Cat Meyer
Last Aired on December 22, 2020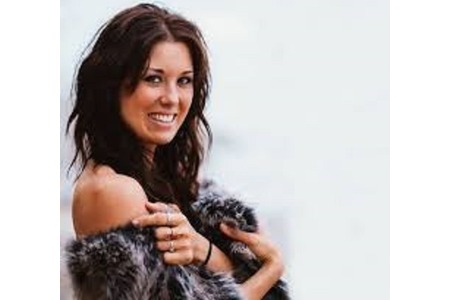 Welcome to the sensual, embodied life.
I'm so thrilled that you've found your way here and I can't wait to join you on this journey to living a life that is full of sensual and joy-filled experiences. This sanctuary is available to all who are curious about themselves, seeking a new way of being in this world, uncertain, and open to feeling it all. It's going to be an inspiring path, albeit uncomfortable at times.
I know the relationships we have with sex and our bodies can be difficult ones. And it doesn't need to be that way.
My own personal journey consists of large portions of my life feeling like I was crawling out of my skin, averse to touch and intimacy, yet craving the connection. One of my first experiences of actually being in my body and present to it came at 18 during my first yoga class. I recall the struggling to maintain the poses while breathing and not falling over. I recall the soft, encouraging words of my teacher in the background of my critical mind. I recall nervousness spreading through my body out while in savasana. And I recall the internal peace and quiet resting deep within as I continued to lie there, dropping deeper and deeper into release. This is what it could feel like to be in my own body–an experience that I never thought existed.
Over the years it became my mission to not only understand and reclaim my body and sexuality for myself, but to help others be able to do the same. I've trained in psychotherapy, EMDR, energy psychology, yoga, meditation, Tantra, and modern sciences, to see that sustainable healing must occur on multiple levels, not just the mental or physical. That is why my approach is inclusive of the mind, body, spirit, and the energy that moves through it.
Welcome to SEXloveyoga
Dr. Cat Meyer, PsyD, LMFT is a licensed couples therapist, sex therapist, yoga instructor, published researcher, and reiki practitioner dedicated to evolving the relationship we have surrounding sexuality and our bodies. Dr. Cat integrates various schools of thought including neuro​science, somatic theory, psychology, EMDR trauma therapy, and sexual health in her work for private practice, workshops, and transformational retreats that are designed to help people create a deeply fulfilling, prosperous relational and sexual life. For personal therapy work, check her out at CatMeyer.com
​She co-hosts Un.done Yoga, a women's sensual yoga + breathwork experience with singer songwriter, Lena Ozea to undo the negative messages we receive about our bodies while bringing women back to the relationship with their sensuality.
She is the co-creator of Goddess Celebration, an annual large scale women's day retreat held in Malibu, CA, dedicated to uplifting and celebrating the goddess in every women.
​Dr. Cat is also host to the popular podcast Eat.Play.Sex on iTunes, in which she brings you expert guests talking on how to ignite your love life both mentally, physically, and relationally. She also gives daily advice and wisdoms about all things sex, love, and yoga on Instagram @sexloveyoga.
---
---
Podcasts: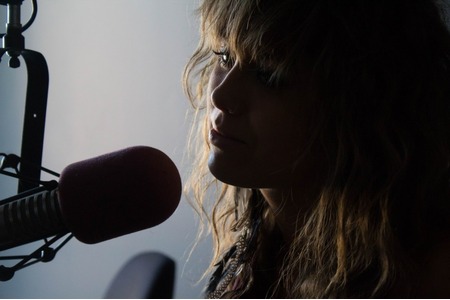 THE place to get nutrition and sex talk straight to your ears. As a sex therapist, I know that you are bombarded daily with sex advice and images in the media and your social circle. I...
Read More
---
Episode Links:
December 22, 2020
Is Covid-fatigue depleting your sex drive? Perhaps you're looking for new ways to nurture your eroticism, enhance your relationship and start feeling happy, healthy and horny again. Join us with Sex Therapist, Dr Cat Meyer, from SexLoveYoga.com, as we talk about how to move through this year 2020 into a new era where you can feel more positive, share more sexual pleasure and intimacy and reconnect with your body, through appreciation, gratitude and by creating spaciousness in your life to manifest change.
January 10, 2020
Are you questioning the foundation of your relationship, wondering if the social norms and expectations of a monogamous marriage will ever meet your personal needs and sexual desires? Join us with Sexologist, Dr Cat Meyer, as we explore the different styles of relationships that will open-up in this new decade, and how options like polyamory and non-monogamy may serve as healthy relationship models for those who are seeking change.


September 20, 2019
Do you ever feel like you are in a stagnant place in your life and you just want to get away, clear your mind and focus on being a better version of yourself? Would you ever consider a trip to Burning Man for a personal transformational experience? Join us with Sex Therapist, Dr. Cat Meyer, from Sex Love Yoga as she shares insight into her experiences at Burning Man and her approach to living life to its fullest through acts of love and connection with others.
September 21, 2019
Join us for Part 2 of our discussion with Sex Therapist, Dr. Cat Meyer, from Sex Love Yoga as we discuss how to reclaim your life and your body through transformational coaching. For anyone feeling like they are in a stagnant place, not growing, not living their full potential, this kind of self-care can transform your sex life, your relationship and your total well-being.