Dominnique Karetsos - Healthy Pleasure Group
Last Aired on May 1, 2020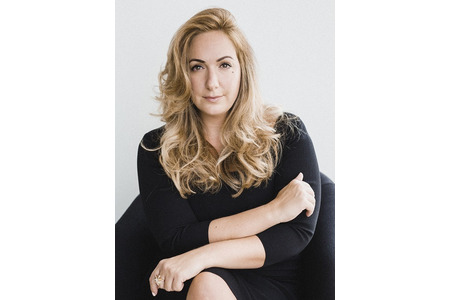 With a preference for working in disruptive industries and challenging environments, it's no surprise that Dominnique specializes in EMEA growth for sex tech start-ups.
She is instrumental in shaping the next generation of sex tech brands entering the market and has a true entrepreneurial passion for being part of the sex tech revolution. An established marketing strategist, brand architect, BBC radio broadcaster and global business development professional, Dominnique has nearly two decades of experience delivering high-level consultancy in multi-sector business transformation.
Working with businesses such as L'Oreal, luxury eyewear brand Cutler and Gross, MyCab and (former) Head of Sales EMEA Intimate for the world's leading intimate lifestyle company, Lelo Group, she has launched and landed campaigns in over 40 markets.
Dominnique now sits on several advisory boards for the likes of luxury female pleasure brand, Pureeros and LUWI and on Board of Directors for break-through female sex and health brand, GetMine Healthy Pleasure. She loves pairing the latest technology with sex tech products to generate powerful and lasting results for brands, who want to be part of the conversation and most of all bring innovation to sexual health.
---
---
Episode Links:
May 1, 2020
Are you looking for credible information about sex and sexuality? Perhaps you're looking for a like-minded community to share your sexual adventures without shame or censorship. If you're getting creeped-out by social media platforms like Facebook and Twitter, it might be time to explore new options. Join us with Heather Montgomery, founder of PleazeMe.com, a new sexy social site where you can uncover a universe tailored to your desires, and anonymously explore, connect, shop, learn and play!


March 2, 2020
Men, are you looking for ways to control your climax and enjoy bigger, better, longer and stronger orgasms? Whether you suffer from premature ejaculation or you just want to improve your performance, MyHixel can help. Join us with a guest co-host Dominnique Karetsos, from Healthy Pleasure Collective, and Patricia Lopez, Founder and CEO of MYHIXEL – the science-based solution for male climax control - as we discuss men's sexual wellness (for a change), including how to train your brain to control your cock.


December 20, 2019
Are you frustrated with the amount of information on the internet that is contradictory, unreliable and misleading -- especially when it comes to the topics surrounding sex, sexuality and relationships? Are you looking for a credible source of information designed for adults that is informative, nonjudgmental and answers the questions that can change your sex life? Join us with Dominnique Karetsos, co-founder and Global Director of The Healthy Pleasure Collective as we talk about the increased need for adult sex education and permanent resource that will open up dialogue and normalize conversations about sex and sexuality.
May 31, 2018
If you're passionate about your own sexual pleasure and you're looking for a career change, then maybe the sex tech industry is an option for you? Join us as we chat industry disrupter, Dominique Karetsos from Getmine Healthy Pleasure, as she shares her insight about how the sex tech industry is changing and how women are influencing how to produce, market and sells sex toys and related products to suit their own needs.
---