Come Curious
Last Aired on August 21, 2020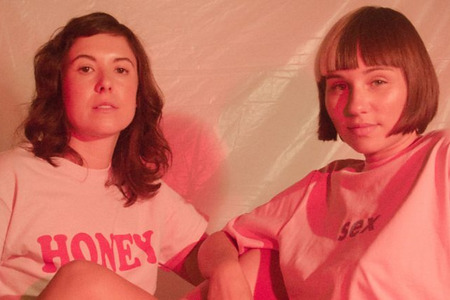 "What sex education didn't teach you" Sex positive and body confidence advice from two honest gals youtube.com/comecurious
Reed: I'm 24, bisexual. I have a long-term boyfriend and were experimenting with an open relationship. Consider myself quite kinky (I'm a sub), confident and unafraid to try new things. I work in porn production (Brazzers!), filming when I can. @ReedAmberX
Florence: I'm 24, straight and in a relationship. I've always been extremely curious about sex and coming from a film background I have decided to link my two biggest passions together! Sex and the camera… and just chatting sex in general. @ForbiddenFlo
Come Curious We are two girls who share the same passion, thoughts and concerns when it comes to sex. We believe that being open and talking about sex will spread valuable knowledge and relieve some anxieties that surround sexuality. We share our experiences and opinions on sex, naked bodies and anything else that we see relevant. No one should ever have to feel uncomfortable about something everyone experiences.
YouTube Come Curious Twitter @ComeCurious http://comecurious.com
---
---
Episode Links:
July 31, 2020
Florence and Reed are two friends in their late 20's who share a passion for SEX. They love talking about SEX, but also, they love learning about SEX and even more so, they love trying out everything they learn… well almost everything. They, like us, believe that being open and talking about sex will spread valuable and credible information and knowledge and relieve some anxieties that surround the subject, and are always happy to share their experiences and opinions on sex, sexuality, naked bodies and basically anything else related to and about sexuality. Join us as we find out about their recent adventures at Hedo 2 in Jamaica.
August 21, 2020
Have you ever wanted to hear about some of OUR best and uncensored sex and swinging stories? Well, on this episode you get it all: our first, our best, our worst, and our craziest sex and swinger stories as we get down and dirty being interviewed by Florence and Reed from Come Curious, Hosts of The F**ks Given Podcast. We get into a 20-person orgy, a surprise fuck and the fuck that changed us forever. AND, as a bonus you will hear all about some hot and sexy fun that Carol has had with some huge cocks. This is one of those shows that you need to listen right to the end.
November 27, 2018
Still on location from Hedonism II Resort in Jamaica, during Young Swingers Week. Join us with some of the guests as they share their experiences of their week with Young Swingers - including a sexy Hedonistic beachside wedding that brought the crowd to tears; one couple's journey into The Lifestyle, and a recap from Reed and Florence of ComeCurious.com after their week-long adventure at Hedo II, as they share their point of view about what we can expect from the next generation of sexually open young couples exploring their sexuality and making new sexy-fun friends.
November 20, 2018

On location from Hedonism II Resort in Negril Beach, Jamaica, during Young Swingers Week, we get a firsthand view of the next generation of open-minded, curious and adventurous couples exploring their sexuality in a sexy-fun and non-judgmental environment. Join us with Kate Maxx - professional naked person - together with Reed and Florence from ComeCurious.com as we talk about everything from the new 'normal', to finding your sexy side, to expressing your authentic sexual self, and being comfortable in your own skin… all with millennial point of view.