Chris & Lisa Lupo
Last Aired on May 8, 2020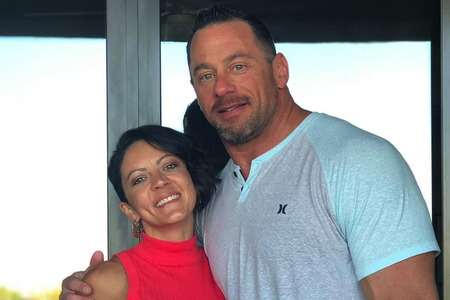 Chris and Lisa Lupo are a couple of passionate entrepreneurs who want to help you go to the next level in your life and business! The former gym owners have created a life by design living and working from their home in beautiful Arizona. With over 28 years of experience, Chris specializes in Health and Fitness Lifestyle Transformations for men over 45. Together Chris and Lisa run an online facebook community called "Midlife Man Cave: Living Fit at 40+" to support and lead men who are looking to regain their youth and vitality. The Lupo's also own an online wellness business providing top notch products for men and women looking to optimize their health, lifestyle and performance. They lead by example living everyday with health and fitness in the forefront of their lives. Whether you are looking to take your health and fitness to the next level, slow down the aging process and rediscover your youth, this dynamic power couple will guide you!
https://thesexylifestyle.newulife.com/ - Click here to buy yours today!
---
---
Episode Links:
May 8, 2020
Are you feeling a kind of burn-out in your daily grind that zaps all your energy and leaves you and your relationship smoldering in the ashes? You might be asking yourself how you can be expected to hold space for your partner and your sex life when you feel drained and exhausted all the time. Join us with Fitness Experts and Life Coaches, Lisa and Chris Lupo, as we discuss how you can improve your life and your sex life by investing in your health and well-being in a way that is sustainable and feels good. The physical benefits of nourishing your body can be felt in all areas of your life including improved mindset and better managed stress, which can lead to increased sexual response and more great sex.