Carolyn Lee Arnold
Last Aired on January 7, 2022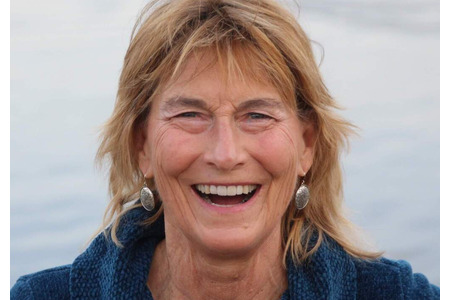 Carolyn Lee Arnold drew upon her thirty years as a social science researcher and ten years as a relationship workshop assistant to create the dating project "Fifty First Dates After Fifty" and then published a book about it with the same title. A native Californian was a lesbian-feminist in the 70's and 80's and earned graduate degrees in Women's Studies, statistics, and educational research. Still a feminist, she lives in the Bay Area with her partner, one of her Fifty dates.

---
---
Episode Links:
January 7, 2022
Are you over 50 and stuck in the dating game, going in circles, with a never-ending source of disappointment? Perhaps you've already given-up hope on finding your next life partner? Join us with Carolyn Arnold, Author of "50 First Dates After 50", as she provides a whole new perspective on the dating challenge for people over 50. From an open-minded and spiritual platform, Carolyn embarked on a dating journey of self-discovery and self-love that uncovered her very own Mr Right. And she's been happy and horny ever since.
December 10, 2021
Do you ever think that you might be too old for sex? Well, you'd better think again… With the right attitude and perhaps a few adjustments, no-one is too old for sex --- no matter how long they live! Join us with two amazing experts who know everything there is to know about sex and dating over 50. Sex Therapist, Dr Laurie Betito, author of "The Sex Bible for People Over 50", shares her insight and guidance on how to continue to enjoy and maintain a deeply satisfying sex life at any age. Sex Educator, Carolyn Arnold, Author of "50 First Dates After 50", learned a whole new approach to keeping her sex-life hot 'n horny year after year and she's not shy to tell us all about it.
---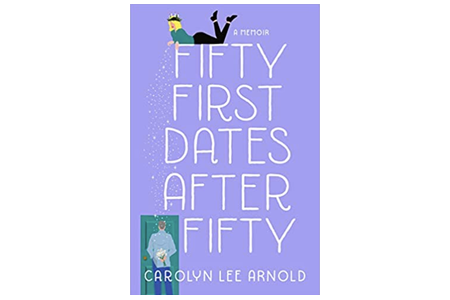 AUTHOR: Carolyn Lee Arnold
ABOUT: What does a free-spirited, fifty-something professional do when she breaks up with her non-committal Buddhist boyfriend and longs for a life partner? She holds a 'letting go' ceremony with the boyfriend, challenges herself to go on 50 dates, takes a few lovers, and voila! Finding Mr. Right becomes a sexy dating project.

Set in the SF Bay Area world of personal growth workshops and spiritual ceremonies, Fifty First Dates after Fifty traces the adventurous path of Carolyn's universal quest for love. The goal of fifty pulls her forward through the highs and lows of dating―magical and ecstatic, pining and painful―while her heart soars, falls, and keeps on going. Buoyed by her dating project, she avoids settling for the wrong guy, discovers the type of man she wants, reconciles a love of independence and sex with her desire for commitment and emotional connection, and finds the unique partner for her.

This upbeat memoir about the search for a partner in midlife is also a celebration of a woman's unabashed sexuality. Erotic in places, funny in others, it offers a positive view of dating as an enjoyable journey of self-discovery and self-love along the way to one's own Mr. Right.