Beth Greer
Last Aired on November 1, 2019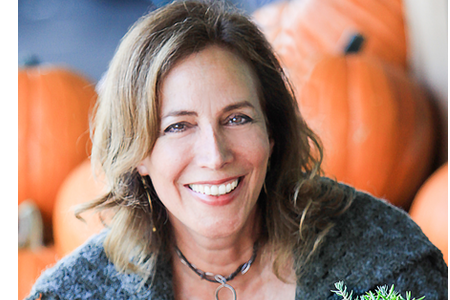 Beth Greer, aka Super Natural Mom®, is a Certified Toxin-Free Living Professional, an award-winning journalist, green holistic health educator, speaker and healthy home coach. She's also a trusted consumer advocate, who is leading a movement of awareness and responsibility about healthy home, school and work environments.
Beth healed herself from a tennis-ball-sized chest tumor without drugs or surgery by taking small steps to detox her nutrition, home and lifestyle. She changed careers to devote her full-time efforts towards bringing the latest research, expertise and information on how to identify, reduce or eliminate our exposure to harmful, often hidden, toxins in our homes, nutrition and environment to healthcare providers and the public.
Her bestselling book, Super Natural Home: Improve Your Health, Home and Planet…One Room at a Time (Rodale), a Books for a Better Life Award Finalist, endorsed by Deepak Chopra, Ralph Nader, Peter Coyote, Dr. Joseph Mercola, and others. It shows how everyday items like food, beauty products, household cleaners, bedding, and electronic equipment can make us sick and what we can do to make small changes and choose safe, healthy products.
Beth is a popular speaker at industry expos, private firms, non-profits and schools offering strategies, insights, techniques and proven methods to radically transform your health and vitality.
She has presented at Google, LinkedIn, SXSW, The Real Truth About Health Conference and American Academy of Environmental Medicine Conference, and has been featured in/on NBC, NPR, Rodale Wellness, Martha Steward Living, Health Magazine, Prevention Magazine and CNN.
Beth offers personalized in-home and Skype detox audits to identify and eliminate toxins we are exposed to in our everyday products. Her work is endorsed by several doctors who recognize the importance of toxin elimination to help create well-being and better health. She also shares her knowledge in her live Detox Your Home webinar courses, and 5 and 10 Day Group Detox Cleanses.
She is the former President of The Learning Annex, a nationally renowned private alternative adult education company, where she empowered thousands to discover new possibilities and make changes in their lives.
---
---
Episode Links:
November 1, 2019
Are you as confused about organics as the rest of us? Tired of sorting through labels like "natural", "all-natural" and "toxin-free"? Wondering, 'how does that apply to me and my sex life?' Join us with Author and Speaker, Beth Green, aka The Supernatural Mom, who is and expert on staying healthy in a toxic world, as we discuss the best ways to enjoy great sex in a toxin-free bedroom.
---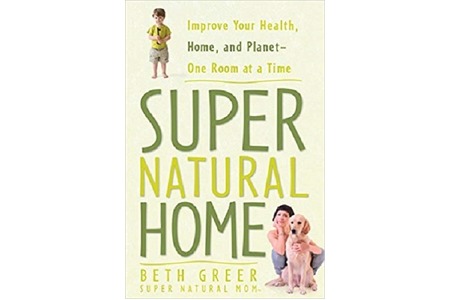 AUTHOR: Beth Greer

ABOUT:
"An invaluable book, filled with practical solutions on how to eat healthier, breathe cleaner air, and transform your home into a safe haven, free from toxic chemicals."—Deepak Chopra

From eliminating chemicals in your food and water to choosing clean beauty products, let the Super Natural Mom teach you everything you need to know to "live clean" in a toxic world!

Beth Greer had been living what she considered a healthy lifestyle when a medical crisis prompted her to reevaluate everything—from the food she ate to the personal-care products she used and the environment she lived in. Now, in Super Natural Home, she shows the alarming extent of the dangerous chemicals we unwittingly expose ourselves to every day.

As she did in her own life, she invites readers to put their lives under a microscope. The straightforward, solutions-based approach of Super Natural Home—complete with quizzes to help identify and correct potential toxic hot zones—speaks directly to what environment-conscious consumers really need: ultra-practical advice on what they can do right now to limit exposure to the poisons that are endangering them and their children.

At a time when impeccable scientific research points to an alarming correlation between common chemical compounds and cancers, allergies, psychiatric disorders, and birth defects, among other serious health concerns, Super Natural Home gives consumers the tools to start protecting themselves and their families.

Praise for Super Natural Home

"Beth Greer's clear, comprehensive, and practical book is a godsend for anyone living in America who wants to make a real impact on reducing the pollutions and poisons that are ubiquitous in our surroundings. She's full of good humor, yet will help you live a far cleaner and more wholesome life than you might have thought possible. Hats off to her. Read this book."—Peter Coyote, actor and author

"Making simple changes can often have a profound impact not only on you and your family's health but also on the planet. Beth Greer has done a fabulous job of creating a practical resource that will let you know what these changes are and how to easily implement them."—Joseph Mercola, DO, founder of Mercola