Beth Darling
Last Aired on September 8, 2023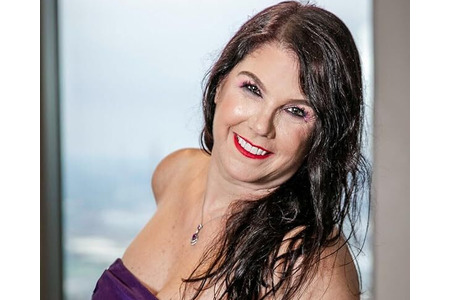 Beth Darling, also known as Beth Liebling, is an internationally recognized Love and Life Coach, Author, Radio Host, and Speaker with a unique blend of expertise and charisma. A former divorce lawyer, she made a transformative flip to devote her career to the enhancement of love and intimacy. Beth's coaching offerings range from private sessions for individuals and couples to tailored workshops that speak to audiences of all walks of life.
As a published author, Beth's work resonates widely. Her award-winning, Amazon Best Selling book, "Love and Laughter: Sexy (meaningful) Fun for Everyone," has touched the hearts of many, and her latest book, "The 5 Kinds of Intimacy: How to Keep Your Love Alive," continues to inspire and educate.
Hi, I'm Beth!
I'm honest, funny, and polite, but I push the boundaries. Just when you think you know what I'm going to say next, I surprise you with something else. I want people to step outside of their comfort zones and start talking about topics that they want to talk about but don't know how. I want to equip people with the language and confidence to voice their desires.
A passionate marriage takes more than just love. It requires intimacy. More specifically, it requires 5 Kinds of Intimacy.
To achieve the love we dream of, we must use our hearts and our bodies to express love and create intimacy. When we build confidence, trust, open communication, and respect, we foster greater intimacy. This is key since it's intimacy that gives love substance and keeps it alive.
It takes two people who truly understand what their needs are and aren't afraid to tell each other.
I help those conversations happen. Whether I'm coaching a couple, leading a workshop, hosting my podcast, or just talking to you around town, my goal is always the same: to help you feel confident and comfortable in your love life.
---
---
Episode Links:
September 8, 2023
Have you ever wondered why some relationships feel shallow and lacking in depth, while others bring us a profound sense of belonging and understanding? Do you want to learn how to cultivate deeper connections and experience greater joy in your relationships? If your answer is yes, then you're in the right place! Join Dr Stephanie from Evolve Your Intimacy with Intimacy Expert, Beth Darling, as they get into the different types of intimacy! Intimacy goes far beyond the realm of romance, and it touches every aspect of our lives. Whether it's our relationship with ourselves, our friends, or even our coworkers, understanding the different ways we connect and build meaningful bonds opens up endless possibilities for personal growth and fulfillment. If this resonates with you, stay tuned as we dive into the 5 kinds of intimacy, uncovering the secrets to creating deeply fulfilling connections that will transform your life.
---