Becky Yee
Last Aired on December 13, 2019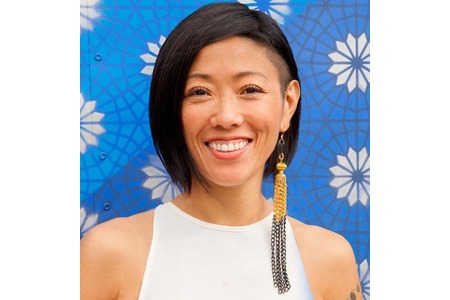 My name is Becky Yee and I am a photographer, marathon runner, martial artist and overall energetic person with a passion for sharing experiences with the world. To me my camera is a key to open up the world. It allows me to travel the world on commercial and editorial assignments. I love to connect people, places and experiences through my photos and imagery.
My talent lies in seeing this authentic beauty and bringing it to the surface for those who want to share it with the world; those who've forgotten it; and those who never even knew it was there.
I think the most beautiful photographs are the ones that capture the true essence of a person. The photographs that take a snap shot of what lies beyond the masks we all wear. I want to capture people at their most authentic selves that's usually when they're most beautiful.
A photo taken by me will honor the unique, beautiful, awesome, amazing you-ness everyone brings to the world.
Clients have hired me again and again because I have endless amounts of energy and am very passionate about what I bring to the creative process. I am committed to making sure we get the shots we need on any project big or small.
I always think with the end in mind. What message or feeling do I want these photographs to convey? How do these photographs embody the brand's voice and connect on a soulful level with the audience?
For my personal work, I love to explore the distance and space between private emotions and public perceptions. The gap in how I feel on the inside and how the world perceives me. Again the theme of connection comes up. I want the photos to be a connection between a subjects inner and outer worlds.

Article by Becky Yee - December 2019
---
---
Episode Links:
December 13, ,2019
Are you the kind of girl who doesn't like having sex while you're on your period -- even though your partner says it doesn't matter to them? Is it about the mess or the clean up afterwards? Or is it because of the lingering shame surrounding menstruation and the 'curse'?
Join us with BeckyYee, Photographer and Journalist who published a great article, Blood Sisters for Welum Magazine, encouraging period positivity to help change the conversation about periods and menstruation – to normalize the discussion and remove some of the stigma still associated with it.
Welum artilcle: BLOOD SISTERS - Period Positivity
---