Allana Pratt
Last Aired on July 10, 2020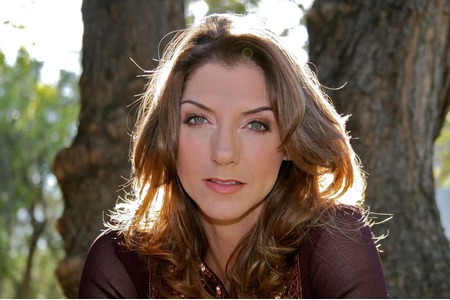 Intimacy Expert, Allana Pratt is a global media personality and go-to authority for those who have suffered heartbreak and are ready to live unapologetically, and attract an open-hearted, ideal relationship. Her vulnerability and courage landed her a featured weekly column on the GoodMenProject, featured as an Icon of Influence, and as Guest Expert on Huffington Post, People Magazine, Forbes, CBS & FOX and The Jenny McCarthy Show. This Ivy League grad is the Author of 4 books, has interviewed Whoopi Goldberg and Alanis Morissette, and Hosts the edgy Podcast "Intimate Conversations" where listeners learn how to find the relationship they deserve. A certified coach with close to 5 million viewers on YouTube, Allana was asked by Leeza Gibbons to coach her during Dancing with the Stars. While supporting non profits like Rise of the Butterfly to end human trafficking, Allana offers private and group coaching plus retreats so that her clients have a thriving intimate relationship with themselves first, which naturally attracts and enhances their ideal partnerships.
---
---
Episode Links:
July 10, 2020
If you want to know more about how we discovered the swinging lifestyle and how we began our journey into the world of open-minded and sexy people, then join us with Intimacy Expert, Allana Pratt, as she interviews us for her podcast, Intimate Conversations. We cover all the bases from the female centric point of view and explain how swinging has made our couple stronger and sexier. Allana is blown away by our openness and confidence but also by the depth of care, connection and vulnerability we share as a couple.


November 15, 2019
Have you ever hit rock bottom after a hard break up? Only to find yourself wondering how you will ever trust anyone in your life? Feeling embarrassed, ashamed and guilty about how you let this happen to you? Doubting that will ever begin to feel whole again? Join us with intimacy expert, author, host and speaker, Allana Pratt, as we find out how she guides people to find their inner strength to start loving themselves first, so that they can, in turn, find the love of their lives… no matter what they've been through.