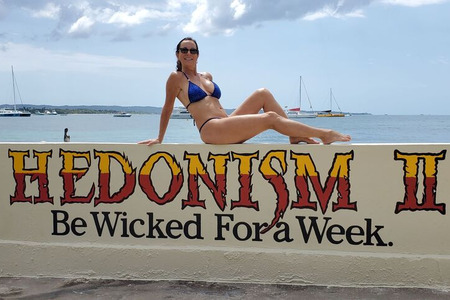 Carol and David Broadcast from Hedonism II - 40th Anniversary Nov 2021
30 Oct - 06 Nov
All Day
Location:
Hedonism II Resort
---
This event has passed
Check out our Current and Upcoming Events
Hedonism II Resort
Carol and David Host The Sexy Lifestyle Podcast
On The Sexy Lifestyle with Carol and David, join the fun-loving swinger couple, Carol and David, and get an inside look into the swinging lifestyle as they share their own personal experiences relating to sex, love and marriage. Learn how to have a stronger and more meaningful relationship from their unique perspective on staying connected, pushing boundaries, exploring limits, fulfilling fantasies and more. Through uncensored and honest discussions about great sex, passion, and intimacy, gain insight into a sex-positive and female-centric view of the modern-day couple. Carol and David are easy to talk to, and answer questions on air. With sexy tips and tricks find out how to improve your sex-life by living happy healthy and horny, every day! The Sexy Lifestyle with Carol and David is broadcast live every Friday at 3 PM Pacific Time on the VoiceAmerica Variety Channel.
Broadcasting on Location at Hedonism II Resort
Find out more about the world's most iconic adult playground, Hedonism II in Jamaica, when Carol and David chat with all the organizers, educators and especially the loyal guests, as they recount their steamy swinger stories that keep the audience wanting MORE...