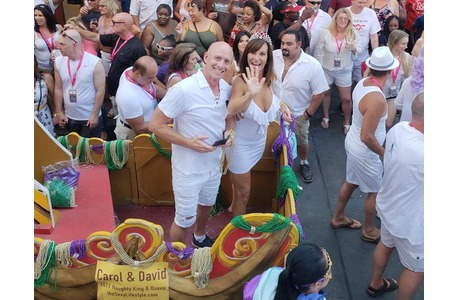 Naughty in N'Awlins Nov 2020 Lifestyle Convention
11 Nov - 15 Nov
All Day
Venue:
Astor Crowne Plaza
Location:
739 Canal St. @, Bourbon St, New Orleans, LA 70130, United States
---
This event has passed
Check out our Current and Upcoming Events
739 Canal St. @, Bourbon St, New Orleans, LA 70130, United States
Naughty in N'Awlins
New Orleans is already famous for its Mardi Gras, but now it can boast being the location of the Naughty in N'Awlins swinger's convention for sex-obsessed Americans ----- OMG! Sex-Obsessed Swingers Get Naked at New Orleans Convention
For more information: Naughty In N'Awlins 2020
source: dailymail.co.uk
The Largest Lifestyle Convention in the World
Naughty in N'Awlins is the largest lifestyle convention for couples, in the world. With over 1,300 couples, this event is not only a full takeover of one of the French Quarter's biggest hotels, it takes over Bourbon Street too. BOOK NOW
Full Convention Package
But you have to register to get into the hotel or any of the over 30 private parties during the convention. You can't book individual nights or get access to our seminars or private parties. It is a 3 or 4 night, full convention package, with so much entertainment, parties and fun, you will want to be there for the entire event. BOOK NOW
Something Sexy for Everyone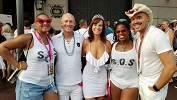 From the private Bourbon Street Parties, to the Sexy Classes, Seminars and Workshops, to the Erotic Theme Balls, Playrooms and City Tours, there's something sexy to do all day long. BOOK NOW
Top Entertainers
Naughty in N'awlins isn't just a bunch of parties, we bring in the top entertainers to entertain you each evening, giving you a world class event. Each night you can go to the main dance, or you can check out our amazing lineup of talented performers or do both.BOOK NOW
Who Doesn't Love a Parade?

Naughty in N'awlins has the worlds biggest (and only) Swinger's Pride Parade which has morphed into Sexual Freedom Parade for obvious reasons. This is a truly unique and amazing opportunity to support the National Coalition for Sexual Freedom and is worth coming in early to particate and experience first hand. BOOK NOW
Astor Hotel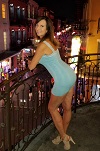 Where Canal Street meets Bourbon Street, the Astor Crowne Plaza Hotel provides luxury, Four Diamond accommodations amid the beating heart of the legendary French Quarter. Discover a rich diversity of elegant comforts and conveniences, a Clothing Optional outdoor swimming pool and so much more.BOOK NOW
Bob's Legendary Play Rooms
We take an entire floor of our hotel and turn it into over 20,000 sq ft of play space. We have group rooms, private rooms, a dark room, dungeons, a room for singles, women only, semi private rooms, a room for toys and sybians and much more.BOOK NOW
Fantasy Theme Nights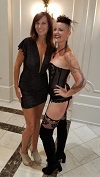 Like all of our "Naughty Events", we are going to have theme nights so you can dress up and we can create a true fantasy every evening. The full theme night schedule will be out before October. BOOK NOW


Playshops and Sex Education
Sexual education is at the heart of Naughty in N'Awlins whether you participate in the Seminars, Workshops, Playshops or private sessions. The amazing educators specialize in all aspects of sex and sexuality and are full of information, tips and tricks on how to spice up your sex life.
For more information: Naughty in N'Awlins 2020