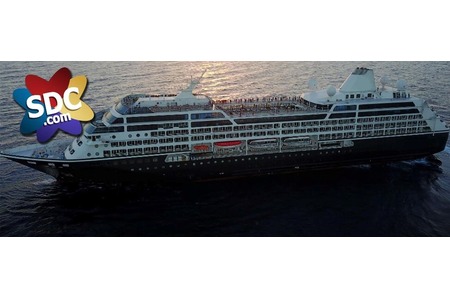 SDC Croatian Cruise August 2020
09 Jul - 10 Jul
All Day
Venue:
Luxury Cruise Ship
Location:
Venice, Italay
---
This event has passed
Check out our Current and Upcoming Events
Venice, Italay
Eastern European Cruise of a Lifetime
Party along with 350 beautiful open-minded couples and spend sexy summer days and balmy evenings while cruising through thousands of years of history during our Croatian / Eastern Mediterranean swingers cruise.
Depart from Venice Italy
There is a special soft glow in this area of the world that you have to see to believe it. Both starting and ending in the most magical of cities: Venice, Italy!
Welcome to a unique experience during the most sought after and beautiful itinerary in the world that will seduce you at every turn. Allow yourselves to be swept up into a dream world of such incredible beauty it will take your breath away!
8 Days and 7 Nights
Get ready to experience 8 amazing days and 7 sensual nights including foam parties, deck parties, erotic live shows, sexy theme nights, seduction classes, playshops, sensual playrooms and much more.
Best of all, simply savor all those hot couples that SDC has to offer!
Ports of Call
Venice
Rijeka
Zadar
Inside passage
Split
Dubrovnic
Kotor Fjord
Montenegro
Hvar
Complete Details and Booking
For complete details and booking click here: SDC Croatian Cruise