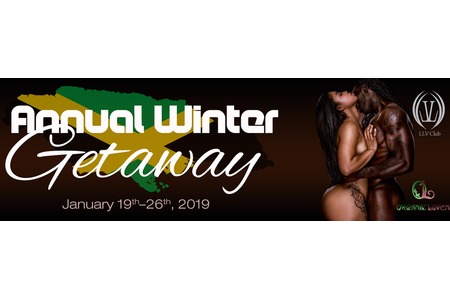 Annual Winter Getaway
19 Jan - 26 Jan
All Day
Venue:
Hedonism Resort and Spa
Location:
Negril, Jamaica
---
This event has passed
Check out our Current and Upcoming Events
Negril, Jamaica
Luxury Lifestyle Vacations welcome you to the erotic Hedonism world, Adult all inclusive, lifestyle friendly vacation adventures. Hedonism runs the gamut from mild to wild - with swinging hammocks suspended from palm trees on our prude beach to swinging guests enjoying the time of their lives on our infamous nude beach.

Hedonism II- January 19th to January 26th, 2019 Get away from the cold and join your friends in the infamous Hedo II.

We know that when the urge to escape the winter grind struck, must of Us don't just want to relax on the beach. We also wanted some adventure, some wildness, eroticism, sexiness and lived out fantasies and escape inhibitions

Can you imagine lying down on a sunny beach in the middle of January while the sun's rays caress your skin? I know you can! So if that's we you have been dreaming of, pack your bags, book your escape and be ready to Jamaica to the max!
AT HEDONISM II YOU CAN:

Sleep in and stay up late.
Give up counting calories.
Have a drink before noon.
Dine in shorts.
Talk to strangers.
Don't make your bed.
Go skinny dipping.
Don't call your mother.
Let your hair down.


Hedonism II is a sandbox for your inner child, and nourishment for the mind, body, spirit, and soul. With absolutely everything included in one upfront price, you never have to think about money—not even tips—just what to do next.
The rumors, the legends, the myths are all true. For more than 30 years, Hedonism clothing optional resorts have enjoyed a reputation for shattering inhibitions and provoking the kind of behavior people don't talk about in polite circles. It's what happens when you combine warm water, a white-sand beach, open bars, and open minds. Our lifestyle resort is about as far as you can get from your everyday life. And best of all, just about everything you can eat, drink, and do is included.