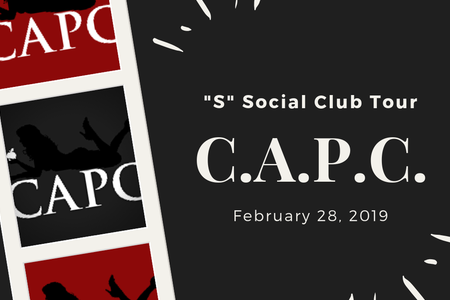 February "S" Social - Club Tour (C.A.P.C)
28 Feb - 01 Mar
7:30pm - 12:00am
Venue:
C.A.P.C. - address given when screening and paym
Location:
Calgary, AB
---
This event has passed
Check out our Current and Upcoming Events
Calgary, AB
Time & Location
Feb. 28, 7:30 p.m.
address provided after screening, Calgary, AB, Canada
About The Event
Join us each month as we tour the Adult Lifestyle Clubs in Calgary, AB!
Are you interested in checking out the "alternative" adult clubs in Calgary but too nervous to go for the first time? Or maybe you are going to the same one every weekend and want to see what others offer. Join us each month ON A WEEKNIGHT as we tour each one so you can see for yourself! Meet the owners, take in the sights and connect with some great people!
We organize these meet-n-greets once a month with an intention of having the community connect, talk and get to know each other outside of the "typical LS night". So far this event has been a hit and we are so happy to create a non-play(ish) space for everyone to just be themselves outside of the regular muggle week!
FEBRUARY VENUE
C.A.P.C. - address given when screening and payment complete
FEBRUARY SPECIAL
BYOB (bring your own booze)
Little Black Dress/Blackout Theme (wear black)
PRICE
$10/person
instructions for payment provided after screening is complete
PARKING
Available at the venue
Age Limit: 18+
Open to select singles (m & f)