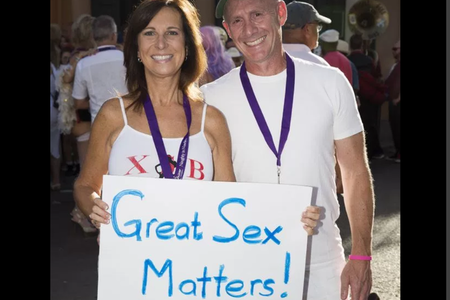 Naughty in N'Awlins July 2018 Sexual Freedom Convention
25 Jul - 29 Jul
All Day
Venue:
Astor Hotel
Location:
739 Canal St, New Orleans, LA 70130, USA
---
This event has passed
Check out our Current and Upcoming Events
739 Canal St, New Orleans, LA 70130, USA
Naughty in N'Awlins
New Orleans is already famous for its Mardi Gras, but now it can boast being the location of the Naughty in N'Awlins swinger's convention for sex-obsessed Americans ----- OMG! Sex-Obsessed Swingers Get Naked at New Orleans Convention
source: dailymail.co.uk
Naughty in N'awlins is the largest lifestyle convention for couples, in the world. With over 1,000 couples, this event is not only a full takeover of one of the French Quarter's biggest hotels, it takes over Bourbon St.
But you have to register to get into the hotel or any of the over 30 private parties during the convention. You can't book individual nights or get access to our seminars or private parties. It is a 3 or 4 night, full convention package, with so much entertainment, parties and fun, you will want to be there for the entire event.
If you want to see what next year's schedule will be like, look at last year's schedule (below) and you will get a good idea on what to expect. There are lots of private BourboN St Parties, classes, seminars, Erotic Theme Balls, tours, and of course, our Tantra Center is open during the day and at night.
https://www.naughty-events.com/cover-naughty-in-nawlins