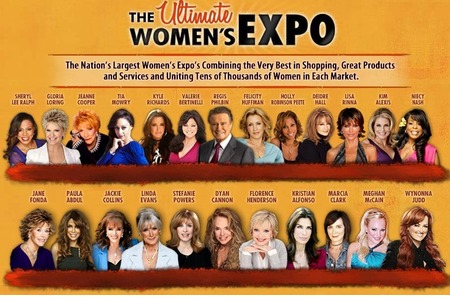 Ultimate Women's Expo - Atlanta - Dec 1-2, 2018
01 Dec - 02 Dec
All Day
Venue:
COBB GALLERIA CENTRE
Location:
2 Galleria Pkwy SE Atlanta,
---
This event has passed
Check out our Current and Upcoming Events
2 Galleria Pkwy SE Atlanta,
Explore, Experience and Experiment with your own Personal Style, and Discover your Passions
...while you shop, socialize and meet new friends. Explore a new interest, purchase a great find, connect with inspiring Keynote Speakers and re-ignite your inner you. Hundreds of Shopping Pavilions, will help you find that perfect something that's important to you. Indulge yourself with the very best in shopping, fashion, food, entertainment, cosmetics and travel. Spend a relaxing day being pampered with spa treatments, massages and retail therapy.
Join Carol and David from The Sexy Lifestyle in the SYBIAN booth with Bunny Lampert. Come and ride the Sybian and experience the thrill of the most powerful vibrator.
Dr. Nancy Sutton-Pierce, Host of The Sexy Lifestyle Network's, Consicous Living Show, will be speaking at the event all about "Pleasure is a birthright". You wont want to miss it!
Carol and David will be there promoting The Sexy Lifestyle Network and making sure everyone's ride on the Sybian is an unforgettable experience...