Mirror Article March 6, 2018 - Swingers fell in love...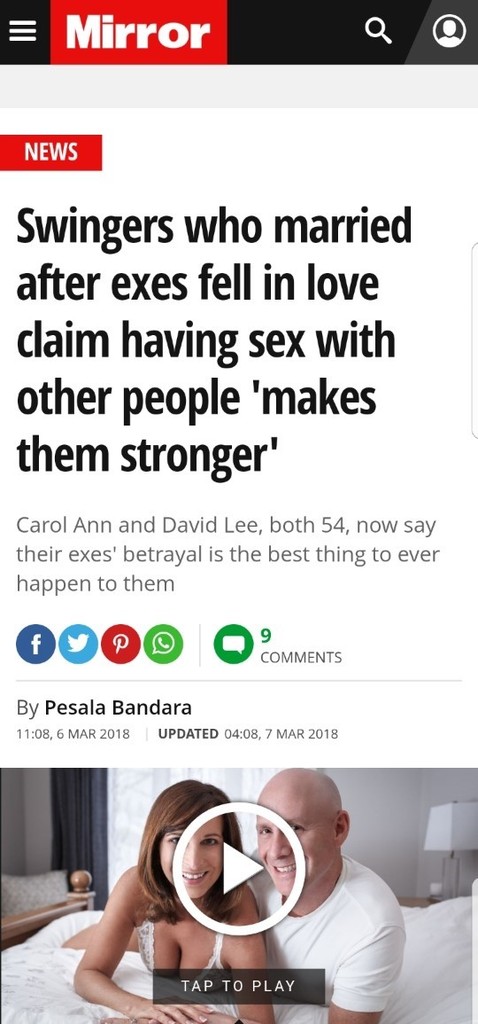 Swingers who married after exes fell in love claim having sex with other people makes them stronger.
A couple who got together after consoling each other when their respective partners cheated on them have embraced the swinging lifestyle and say their exes' betrayal is the best thing to happen to them.
Carol Ann and David Lee, both 54, sleep with other people, go to swingers events, do full couple swaps and even participate in orgies.
Read More... To read the entire article, click here: MIRROR article about Swingers who fell in love