Daily Mail Article March 6, 2018 - Swingers Who Married...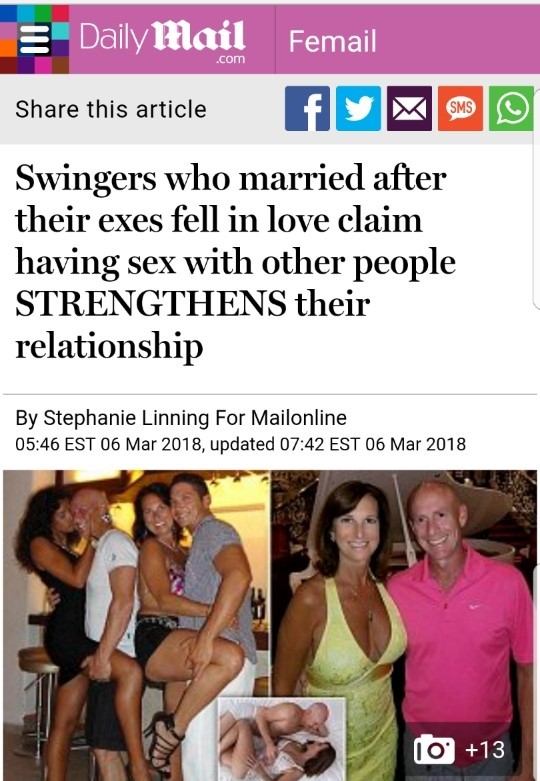 Swingers who married after their exes fell in love claim having sex with other people STRENGTHENS their relationship.
Husband and and wife told how their swinging lifestyle of group sex and 'couple swap' cruises has helped make their marriage stronger.
Carol Ann and David Lee, both 54, from Montreal, Canada, started dating after their respective spouses fell in love with each other and ended their marriages.
After two years of monogamy, Carol and David were introduced to the swinging lifestyle by a couple who they met on an adults-only, 'topless optional' holiday to Cancun, Mexico, in 2008.
In the decade since the couple have bonded over their sexual adventures, including attending swingers parties together and taking part in a hot-tub orgy with 20 people.
Read more... Click here to read the whole article: The Daily Mail - Article March 6, 2018