Sexual Health Magazine Article Jan 2018 - The Truth About Swingers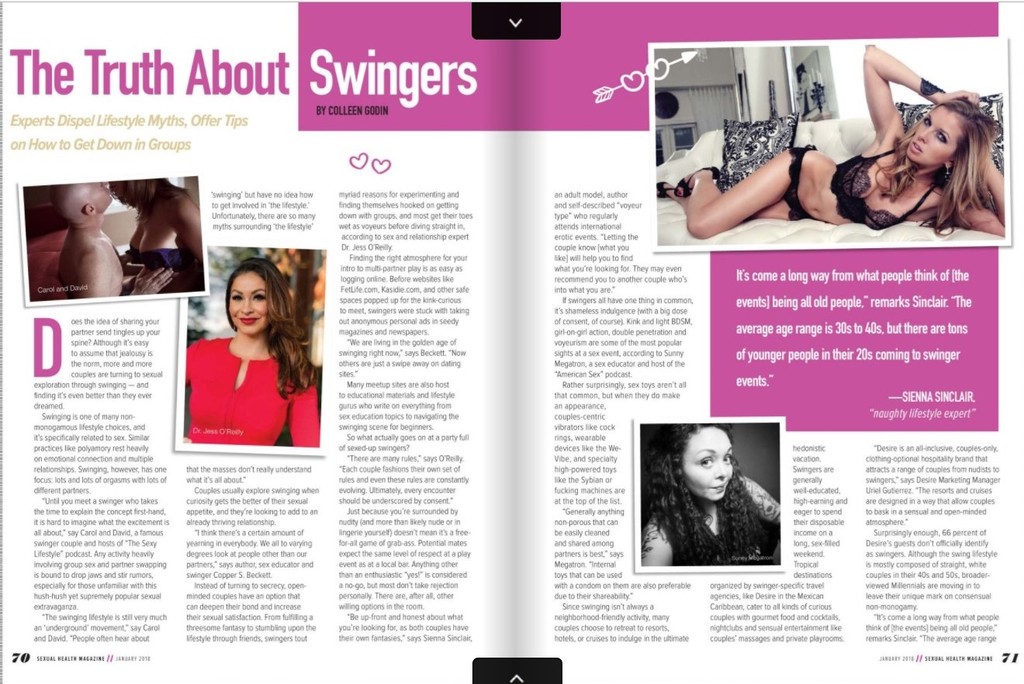 The Truth About Swingers
by Colleen Godin
Carol and David from The Sexy Lifestyle help dispel lifestyle myths and other sexperts offer tips on how to get down in groups.
Does the idea of sharing your partner send tingles up your spine? Although it is easy to assume that jealousy is the norm, more and more couples are turning to sexual exploration through swinging - and finding it is even better than they ever dreamed.
Swinging focuses on lots and lots of orgasms...
Swinging is one of the many non-monogomous lifestyle choices, and it's specifically related to sex. Similar practices like polygamy rest heavily on emotional connections and multiple relationships. Swinging, however has one focus, lots and lots of orgasms with lots of different partners.
Read more... For the full article click here: Sexual Health Magazine and turn to page 70-71