The Sun Article July 13, 2017 - Largest Swinger Convention...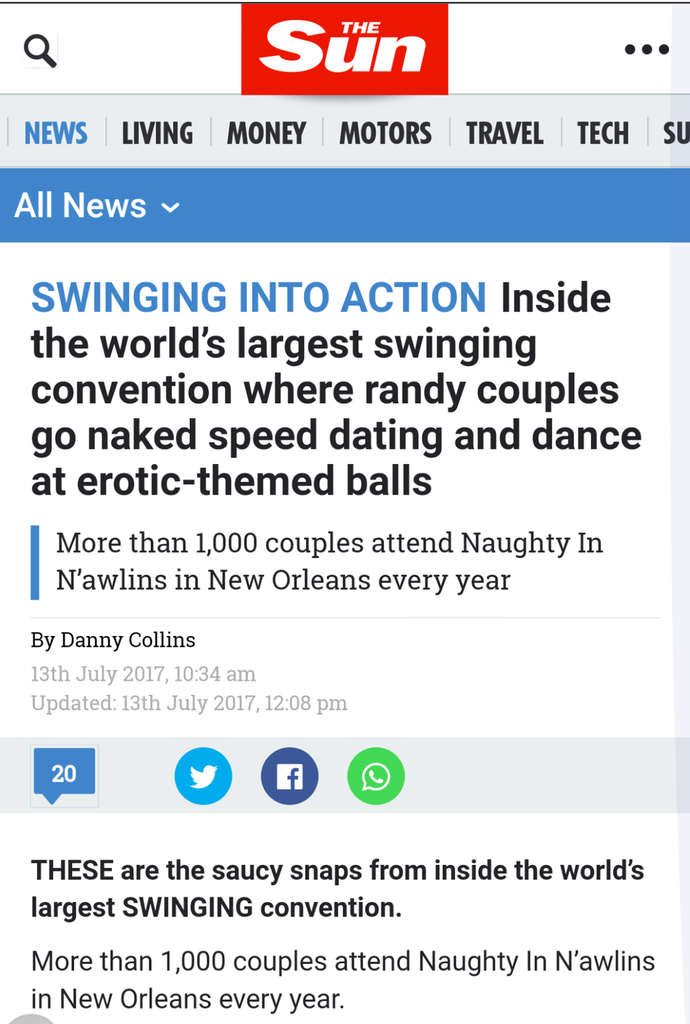 SWINGING INTO ACTION
Inside the world's largest swinging convention where randy couples go naked speed dating and dance at erotic-themed balls
More than 1,000 couples attend Naughty In N'awlins in New Orleans every year
The week-long convention consists of seminars, workshops, naked speed dating events, nightly erotic theme balls and a Sexual Freedom Parade.
The Parade – which took place on 5 July 2017 – brings awareness to polyamorous relationships, archaic laws outlawing sex toys as well as couples in the swinging lifestyle.
Read more... Read the full article here: DAILY STAR ARTICLE ABOUT NAUGHTY IN N'AWLINS
---