Daily Star Article July 13, 2017 - Sex Festival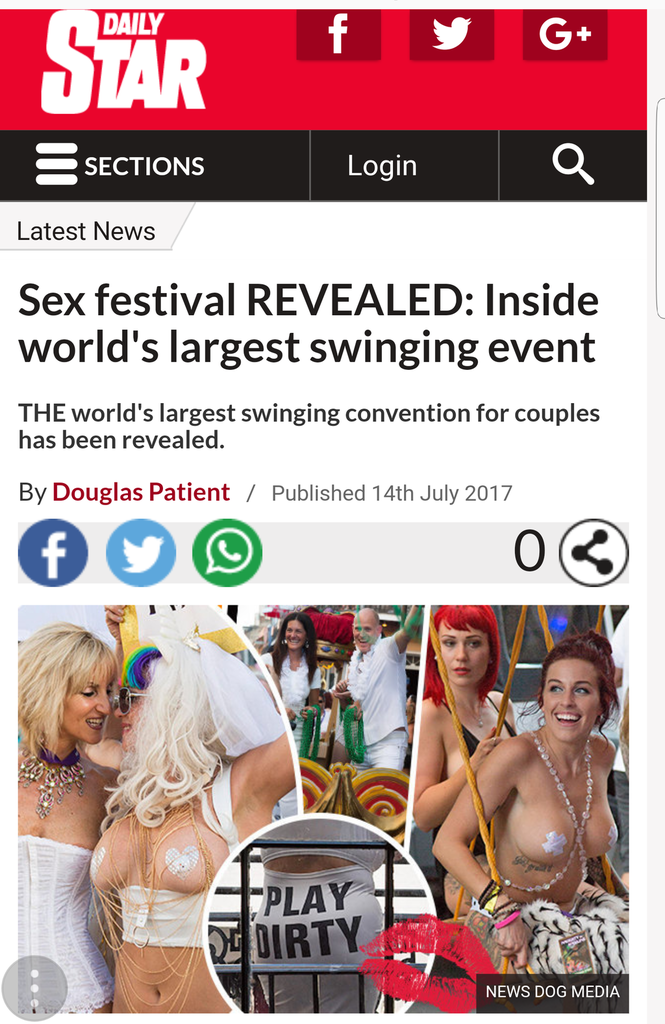 Sex festival REVEALED: Inside world's largest swinging event
THE world's largest swinging convention for couples has been revealed.
Over 1,000 couples attend Naughty in N'awlins in New Orleans, US, every year.
Outrageous pics from the parade show revellers dressed provocatively holding banners promoting free love.
One holds a banner saying "monogamy isn't natural" while another reads "great sex matters".
Read more... For full article click here: DAILY STAR ARTICLE ABOUT NAUGHTY IN N'AWLINS
---