Wake Up To Your Sexy Life! (Oct 30th Show)
Written by Dr Nancy on Nov 13th, 2018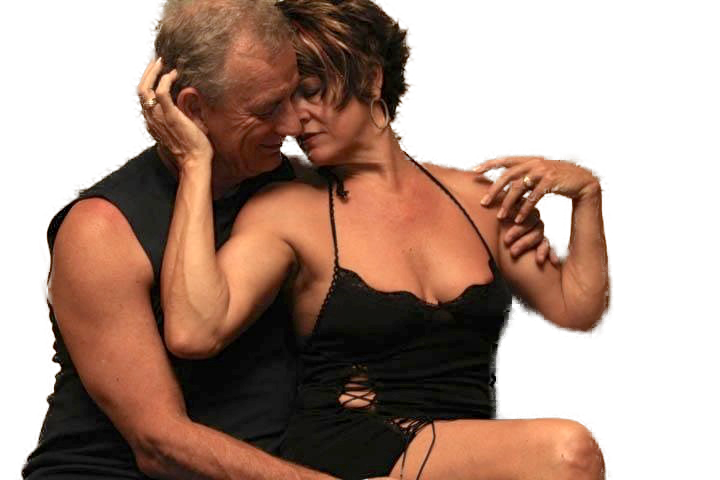 Wake Up To Your Sexy Life!
With Dr's Nancy & Mark
October 30,2018 Conscious Living Show Blog
Description: What does it mean to "wake up" to your life? What does not being awake look like? Once we wake up, what then? How will I feel?
The Doctors talk about consciousness on a practical level with a dash of how to make being awake and conscious extra sexy! Tune in to make your own great shift happen!
What can audience learn? Our private thoughts and personal attitudes define our perceptions of our experiences. Are you your best friend? Greatest Champion or harshest critic? Waking up means you are becoming aware of your experiences in the present moment. Feeling the feelings, hearing your thoughts with new ears, being aware of your reactions and perhaps even looking at their origins. Our beliefs are made up constructs that help us frame our perceptions. Which are all based on our life experiences, knowledge, exposure, and moral compass. Confusing? Well we are going to break it down and talk about how you can wake up and grab life by the balls. Tender or tough, it's bound to jump start your life in a new direction.
Hosts: Dr's Nancy & Mark
Promo: Have you ever felt like you were just going through the motions or playing a role in someone else's life? Would you like to know some secrets for living a more vibrant and sexy life? Dr's Nancy & Mark give you a solid foundation for the new Conscious Living Show – Waking Up To Your Sexy Life!
The Oasis
THE BEST WAY TO IMPROVE YOUR RELATIONSHIP. COMMUNICATION IS KEY AND YOU NEED AN OASIS TO MAKE GREAT SHIFT HAPPEN.
SET THE STAGE – HOW TO LISTEN AND THANK EACH OTHER FOR SHARING.
What type of relationship did you envision you would enjoy?
Did you and your partner discuss that with each other?
Having the conversation.
Create the Oasis to express your heart's desires.
Defining your individual designer life – and relationship.
Then Creating a mutual design
Word Of The Week.


ACKNOWLEDGEMENT
Acknowledging that we are all on our own private journey and sharing that with someone else will be most difficult where there is judgement and shame.
Acknowledgment that we each have the human rights to sexual pleasure, happiness, individuality, and pursuit of our own personal dreams.
We don't have the right to direct the course of another.
Acknowledgment that we need to own our own shit – and take responsibility for exactly where we find ourselves and stop blaming others. Responsibility VS Blame. One you have power over, the other you give the power away.
#MeToo & You
Waking up means knowing your own boundaries and honoring them.
Practice saying YES and NO when you Mean It. Mean what you say and say what you mean
CONSENT IS KEY
Teach your children to honor their yes's and No's. No excuses required.
You have the right to like or dislike what you like or dislike. You don't need to explain it to anyone.
If someone doesn't accept your answer the first time – simply walk away. Don't get into a debate about something you have set as a personal boundary.
SPEAK UP IN REAL TIME TO AVOID MISSED OPPORTUNITIES TO PREVENT FURTHER MISTREATMENT.
Acknowledge and accept responsibility for one's own actions.
Risk VS Reward always needs to be considered.
Substance use aids unwise decisions. Own Your Body by NOT OVER DOING IT! Unless you have a trusted designated body watcher – but that is a huge burden to place on someone.
Being Irresponsible can lead to a lifetime of suffering. OWN YOUR OWN SHIT!
Wild & Whacky Sex Facts ;
Sex Laws – California, Colorado, Florida & Georgia.
Wrap it up!
Acknowledge what you want and set a plan in action to make your dreams come true.
Learning how to articulate what you desire – and not complain about what you're not getting.
Taking responsibility for your choices – and working to stop the blame game.
Know that you have the right to the want what you want and to create a plan that makes your dreams come to life
Being Irresponsible can lead to a lifetime of suffering. OWN YOUR OWN SHIT!
Tune in next week Nov 6, 2018 at 9AM PST / 12 noon EST on the Sexy Lifestyle Network for the next Conscious Living Show when we talk about Pleasure Is Our Birthright!
Until next time, Love Hard, Laugh More and Kiss Longer!
Kisses and Namaste, Dr. Nancy