Top 7 Valentine's Day Gifts for the Sensual Woman
Written by Dr. Cari Oneal on Feb 5th, 2021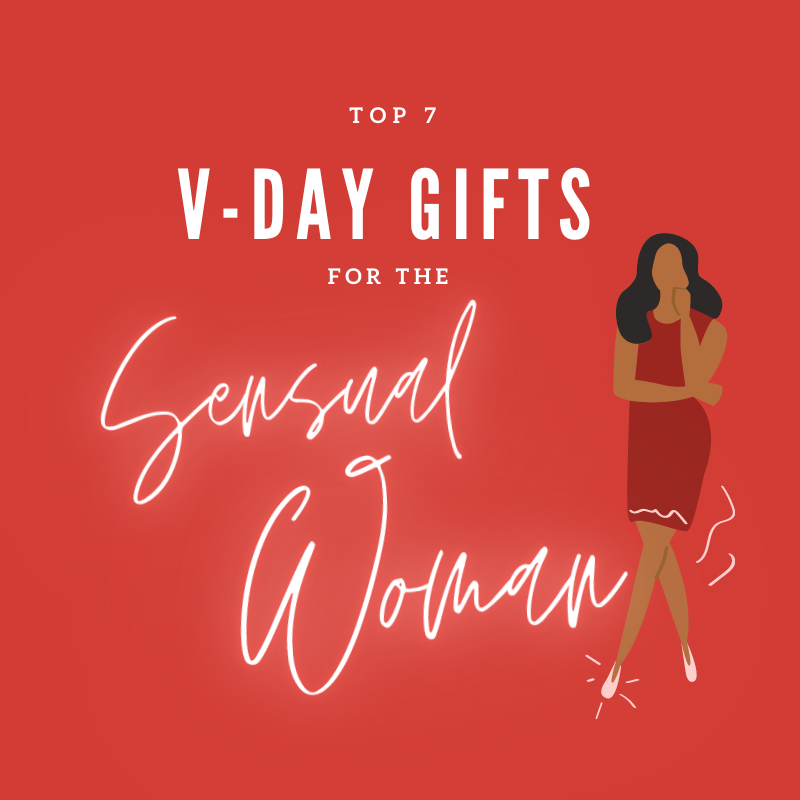 Looking to shake things up? Honey, I think we all are! This year, I'm letting Valentine's Day be the pattern interrupt that I, and I'm sure most of us, need. Just because you're single or safely isolating with your partner doesn't mean you should bypass this sensual holiday. If you're currently flying solo, Treat yourself and be your own Valentine!
Here are my Sexologist-recommended Top 7 Valentine's Day Gifts for the Sensual Woman. These are naughty gifts you can gift to yourself this year…or pass the list along to your partner as a clear "HELL YES" that these are some great Valentine gift ideas for you.
Be the change you wish to see in your bedroom!
This is the first book of its kind to address female physiology with emotional, social, and even cultural constructs. This book ties it all together—based on groundbreaking research and brain science— to help you understand and enjoy the beautiful vessel you live in, how to tap into the pleasure it can give you, and how to communicate these things to yourself and your partner(s). It will transform your sex life into one filled with confidence and joy.
Ever seen a toy with this shape before? If not then oooh la la – get ready for the solo ride of your life! Sitting semi-reclined with a toy that has a curve to it really gives you the best opportunity to find your erotic hot spots. Many vulva owners go for that one external clitoral sweet spot with the vibrator—but man there's more! It's good to switch things up and this tool really lets you explore. My original work as a Sexologist has uncovered 5 hot spots in the vaginal canal— make it your weekend goal to find all of them!
The Magic Wand has stood the test of time and technology for good reason! I like THIS particular version because a plugin will never let you down and will last at least 10 years even under heavy use. This vibe comes with a variable speed controller and you'll love the chance to find what works for you without having to scroll through pre-set vibe patterns.
Already own a Magic Wand? Solo play just found a new best friend (or couple play just found a new threesome partner, NSA)! Liberator has an entire line of toy mounts for hands-free fun.
See the photos for inspiration, there are so many ways to use this fun friend. Whether you're spending V-Day with your partner or have sexy-solo plans, this mount has your back (or your front, middle— whatever way you like it!).
Those clever engineers at Liberator make it worth going to this site just to get inspired!
Messy Sex is great Sex! Shout out to all the Sensual Squirters out there!
The TOP (Throws of Passion) Waterproof Blanket is a must-have for the succulent Sensual Woman's closet of fun. With multiple sizes, colors, and its ability to easily be washed, this one is my favorite waterproof blanket.
Preparing for juicy sex takes a lot of stress off you by not having to worry about the mess. Nothing says freedom and self-care like easy cleanup!
A wedge is my #1 mandatory item for everyone's bedroom. I'm serious. These CHANGE. THE. GAME. This red heart-shaped wedge makes the perfect Valentine's Day gift!
A wedge is just good tooling for the bedroom. When you can get better access to what you're playing with, body response is easier to get, and pleasure is intensified. Oooh, la la… and the wedge has options now! Find the one that works for you— because wedges are a mandatory staple for the bedroom.
Anything from Liberator is sexy as fu*k and THIS is my new favorite. If you have kids, the Esse II can be momma's time out chair to relax. It's elegant and fun (AND they have a sexy Black Label chair for those who want/need restraints…).
Why do I LOVE Liberator?… Because they KNOW sex and how to support pleasure for all shapes, sizes, and body capabilities. Having the right tooling in the bedroom greatly enhances the desired outcomes.
Feel the love this year, from me to you.
Consensual hug and a warm smile,
Dr. Cari Oneal