The Sexual Trifecta – Anticipation
Written by Warm Feels Good on Nov 17th, 2018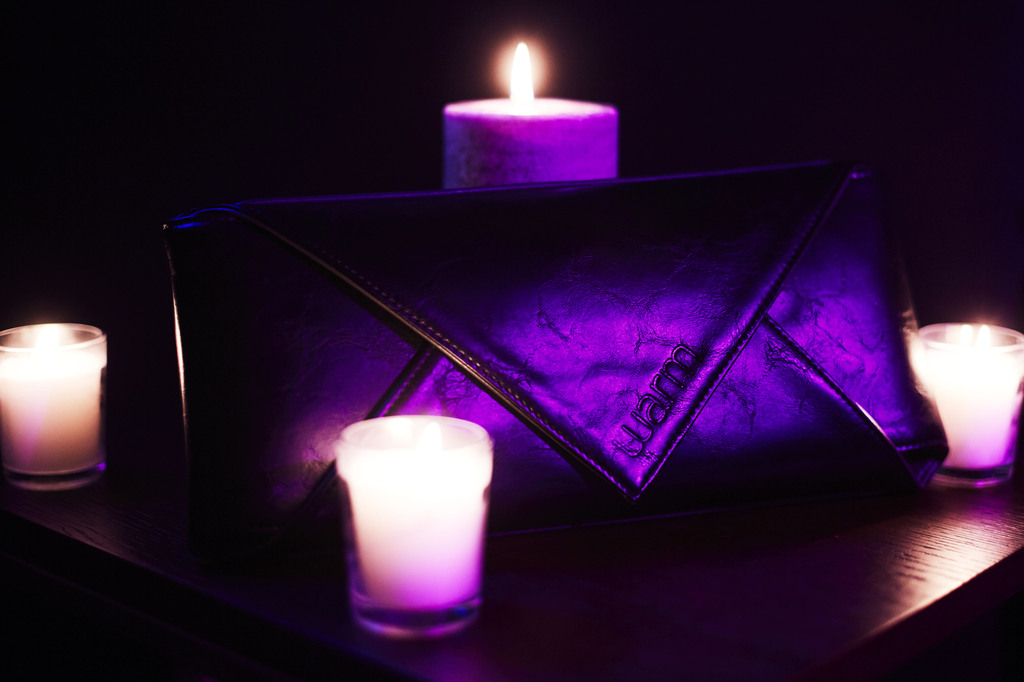 Relationships are not always easy. They are worth it, and that is a different thing than easy. Long-term partners understand that relationships take consistent engagement to keep the connection strong and the sexual chemistry alive. And even still sadly, lack of intimacy can happen to the best of us…busy lives filled with work, kids and everyday stress can easily result in sex taking a back-burner. As couples evolve so do also the desires of each partner which can result in unexpected frustration if not communicated about properly.
WARM™, the 1st luxury bedroom accessory specifically designed to warm pleasure products, was created by myself and my lover and life partner, LJ. Co-parenting five kids together, we understand first-hand the realities couples face, mentally and physically, when bringing new pleasure enhancement products into the bedroom. Mentally, are both individuals ready and in the mindset for intimacy? If so, how are they communicating about and initiating this intimacy? And when it occurs, is it fulfilling and satisfying?
LJ and I experienced how WARM™ is a product that can offer a paradigm shift in intimacy by touching on three crucial points: Anticipation, Sensation and Communication. What we experienced that night when LJ first warmed a toy for my pleasure ignited a spark of inspiration so strong it changed the course of our relationship and launched an entire company. A company we now run together.
The power of using WARM™, and now also TOUCH™, in our own intimacy is a testament to the binding strength of a genuinely satisfying sexual connection and the effects it has on the entire relationship.
So, if you're ready, the first step is to go get you or your partner's favorite pleasure product and slide it into WARM™...
Anticipation – The most important part of us that needs to be turned on to have the best sex possible is our mind. For most of us, our body arousal doesn't even happen until after our mind has been stimulated. Many studies have shown the mere anticipation of something can be just as pleasurable than the activity itself!
Cliff Note: Your mind cannot be stimulated enough when you are getting in the mood!
Pleasure Hack: By simply sliding your pleasure products into WARM™ and pressing the button, you can mindfully activate an intense arousal reaction. I have tested this for you and trust me, it works!
Many times at the end of a long day when I think for sure, sex is the last thing on my mind no matter how hot Mr. Warm is, I have pressed my WARM™ button and gone about my business of brushing my teeth and getting ready for bed. So sexy right? And then it happens. I see the purple glow behind me in the mirror… as I swish and spit I can't help but think about my yummy favorite toy getting warm, and maybe just maybe, something Mr. Warm has found he enjoys is also heating up. Yes, toys aren't just for women anymore! And now I notice I am reacting. My mind is doing all the work for me and he hasn't even touched me yet.
Bonus Hack: Snap a pic of your WARM™ on with your phone and text it to your lover downstairs finishing up the dishes or closing up the house… you've just doubled your anticipation and activated theirs! You have literally initiated foreplay with the push of a button!
Now relax and enjoy imagining the delicious toe-curling sensations warming up for your delight. Bring your attention to how your body feels. Slip into a favorite memory of orgasming against the radiating warmth of a firm toy. By the time your partner meets you in bed, which won't be long after your text ; ) you will both already be in an active state of aroused anticipation.
Foreplay has never been easier! Anticipation and arousal is a part of the experience to be enjoyed as much as everything else! WARM™ has helped us keep the fun of anticipation alive and we believe it can for you too. Whether you are indulging alone or together WARM™ makes everything you love to play with feel so much better!
TOUCH™, our automated dispenser of warm lubricant works the same way. Turn it on and 2 minutes to blast off! Slippery, Silky, Warm Lube. Effortless, Irresistible, Fun. Warm toys + warm lube?
Master Hack! Enjoy the Experience.