Sharing Sexology with a Wider Audience
Written by The Sexy Lifestyle with Carol and David on Feb 27th, 2019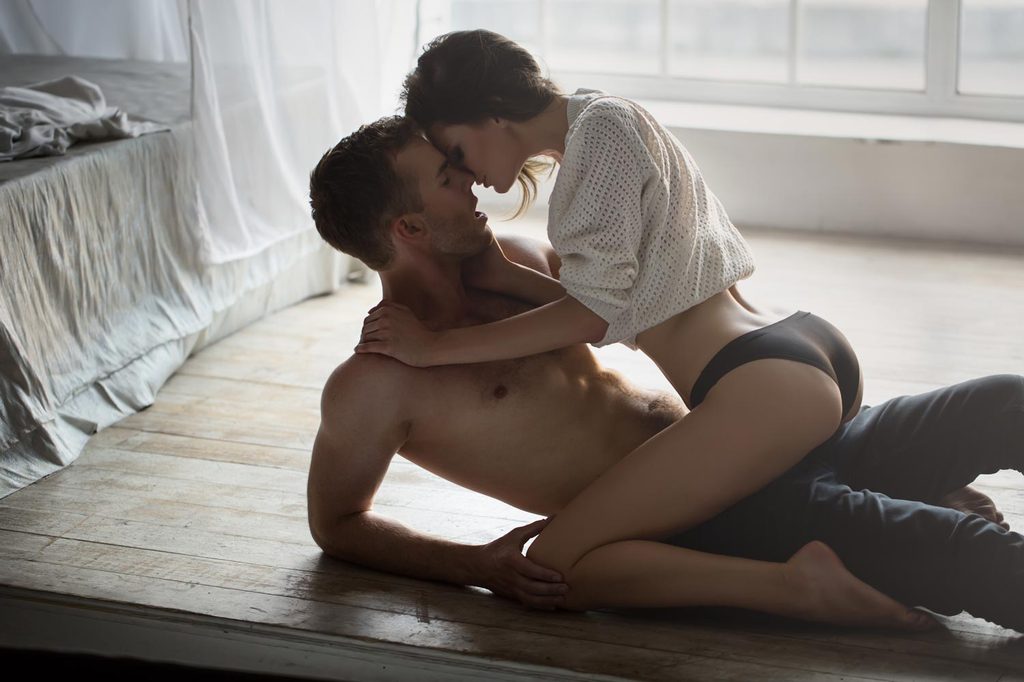 We all crave connection, acceptance and love. One of the fascinating ways we express these desires is through sexual contact, yet it can often be one of the most mysterious and taboo subjects to talk about. Sexologists help us fill in the blanks of our sexual knowledge to dive deep into understanding human sexuality. They provide us insight, research and a historical context for one of the oldest pastimes!
What is Sexology?
Sexology originated thousands of years ago as the scientific study of human sexuality. What once mainly emphasized reproduction and sexual health now encompasses many facets of the human sexual experience: emotions, relationships, response, preferences and identification. People who study sexology are called sexologists. They might practice as sex therapists, somatic practitioners, and couples therapists or they might conduct clinical research in sex and sexuality.
The Role of a Sex Therapist
If you practice as a sex therapist, you may have encountered a general misunderstanding about what you do for a living. Many people aren't even aware that a sex therapist exists. So, what exactly does a sex therapist do?
Generally, a sex therapist is educated in sexology and utilizes talk therapy to speak to their patients about issues they are encountering with sex or sexuality. The nature of sexual discussion can often feel like a huge risk to many people, making a sex therapist's position one of trust and openness. A patient might visit a sex therapist as an individual or with a partner to discuss issues they are experiencing. One partner may be afraid to share their sexual preferences or feel ashamed about what turns them on. An individual may feel embarrassed or repressed about certain sexual feelings they are having. A sex therapist would discuss these feelings to help the individual or partners reach a point of trust, comfort and understanding. They might also provide couples with "homework" to practice ways to resolve the issues they're encountering in the bedroom.
Helping to Break Taboos of Sex and Sexuality
Most of us hardly know the vocabulary needed to start a real discussion about sex. The Great Sex Academy provides a listing of reputable sex therapists, sexperts and sexologists who are available to expand your knowledge about sex and sexuality. You'll find a safe, judgement-free zone where ridicule and shame have no place. Search for an online sexologist or a local sex therapist who can help broaden your horizons, recover from feelings of shame or embarrassment and ultimately move on to a more fulfilling, sexual you!
Are YOU a Sex Therapist, Sexpert or Sexologist? Join Us!
The Sexy Lifestyle Great Sex Academy gives people ONE resource to find all aspects of human sexual learning. It is a safe and uncensored place to learn about sex from a wide array of knowledgeable contributors and existing online content. Blogs, videos, books, seminars and access to sexologists and sexperts all gathered in one location allow visitors to explore without ever feeling judged or pressured. As a professional sex educator, you can create your very own, FREE listing and expose your business, services, seminars, events and information to an ever-growing, inquisitive audience. First, create your Business Listing and be sure to check "Educator" as one of your business categories to automatically become part of the Great Sex Academy.
Our resources develop and grow as we discover new facets of human sexuality, allowing this Academy to continually evolve WITH our visitors. Join our sexual evolution!
Find Out More
Discover more about joining our Great Sex Academy and Business Pages. Start sharing your business and your message today!
Sources
https://healthsciences.curtin.edu.au/schools/public-health/study-areas/sexology/
https://en.wikipedia.org/wiki/Sexology
https://www.cosmopolitan.com/career/a5280799/things-i-wish-i-knew-sexologist-career/
https://www.issm.info/sexual-health-qa/what-happens-during-sex-therapy/